Earlier today, Square Enix dropped the latest trailer for the upcoming 2D-HD title, Octopath Traveler 2. Where they went into details for two more characters from its main cast. As well as detailing how the job system from its predecessor will be improved upon. Here is a quick breakdown of the trailer!
Details from the Latest Octopath Traveler 2 Trailer
The trailer starts off by detailing the characters Throné and Temenos. Throné will be the thief in the game. Sporting the original steal Path Action, as well as a few more tricks up her sleeves. Throné can knock out characters in the world, presumably to open up blocked rooms or paths. One of her unique abilities will allow her to buff her teammates, but only during nighttime in the game. While her Latent Power allows her to attack twice in one turn. Indicating that Latent Powers can be used alongside normal attacks.
Temenos will be the cleric, and still, have the guiding ability from the original game. But also be able to gather information from NPCs. Presumably to show locations of hidden items, or advance the story and side quests. One of his unique abilities will weaken enemies during nighttime as well. While his Latent Power allows him to use any ability and damage foes weaknesses regardless of the attack.
Finally, the job system in Octopath Traveler 2 will be getting some slight tweaks. You will be able to visit guilds throughout the game world to access side quests to unlock the secondary jobs for each of your characters. Allowing for further customization with more meaningful ways to acquire the jobs. Instead of finding them in temples, like in the original Octopath Traveler.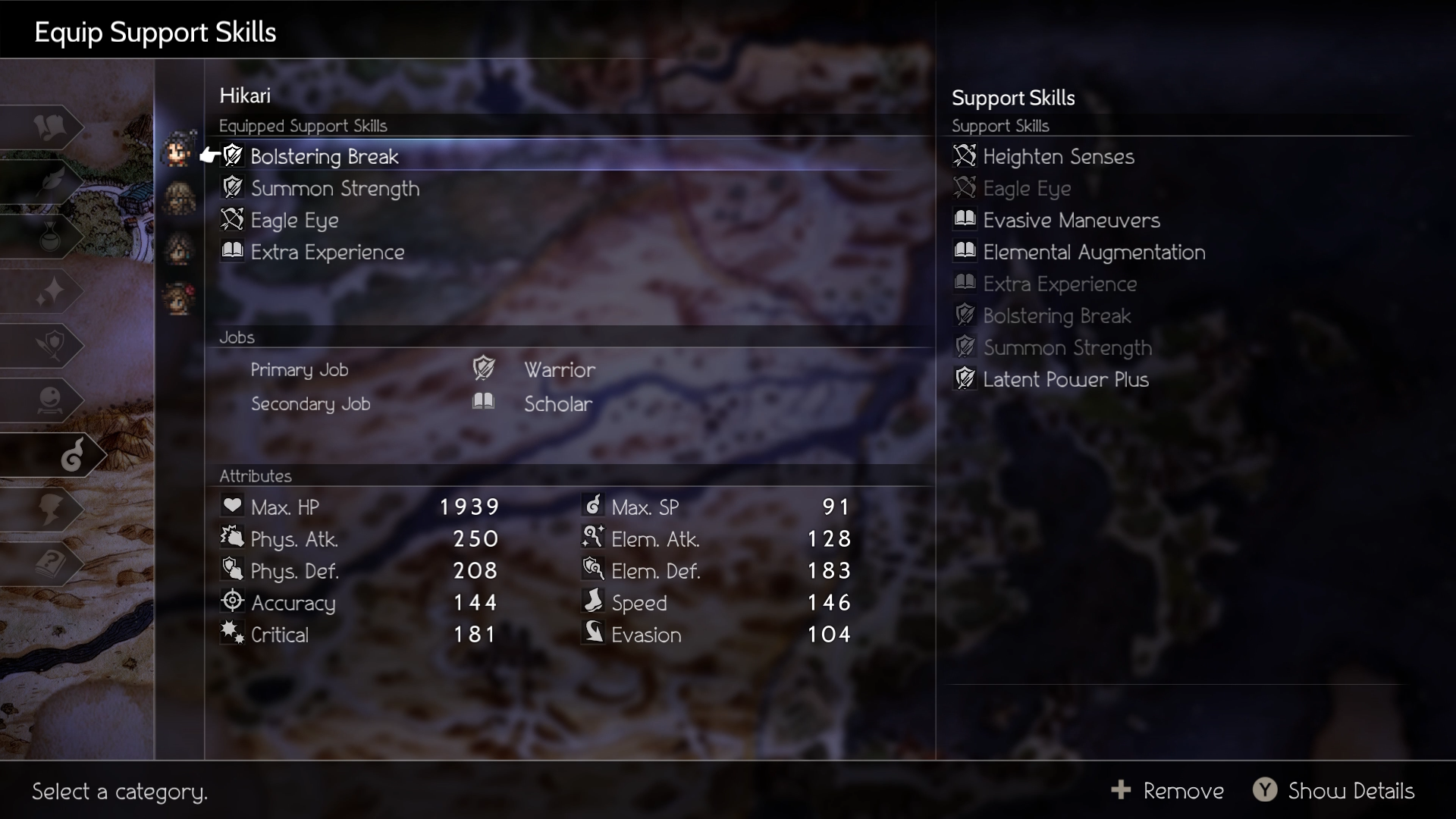 However, these are all the details from the new trailer, which can be watched in full here. Octopath Traveler 2 seems to be shaping up as a very major upgrade over its predecessor. But there are still details about the game that is unknown. Such as how side quests work in the game and if the game will be receiving any DLC later down the line.