There is no doubt that if you are a fan of the Xbox brand, then you are undoubtedly looking forward to Halo Infinite. The follow up to 2015's Halo 5: Guardians, Halo Infinite is Xbox's flagship title for launching their next-generation console. The last time we saw the game, was a trailer released at Xbox's E3 2019 Conference, that brought Master Chief back into the spotlight to the cheers of fans. Halo has had a resurgence over the past month, with The Master Chief Collection finding new life with the addition of Halo: Reach. While many fans were hoping to see another trailer at X019, 343 has been very quiet in regards to information on Halo Infinite. Today, in an official blog post 343 Industries gave an update in regards to all things Halo. One of the most interesting things in this post was the two pieces of concept art for Halo Infinite. While historically Halo has always had stunning concept art, these two pieces are certainly no exceptions to that.
Image #1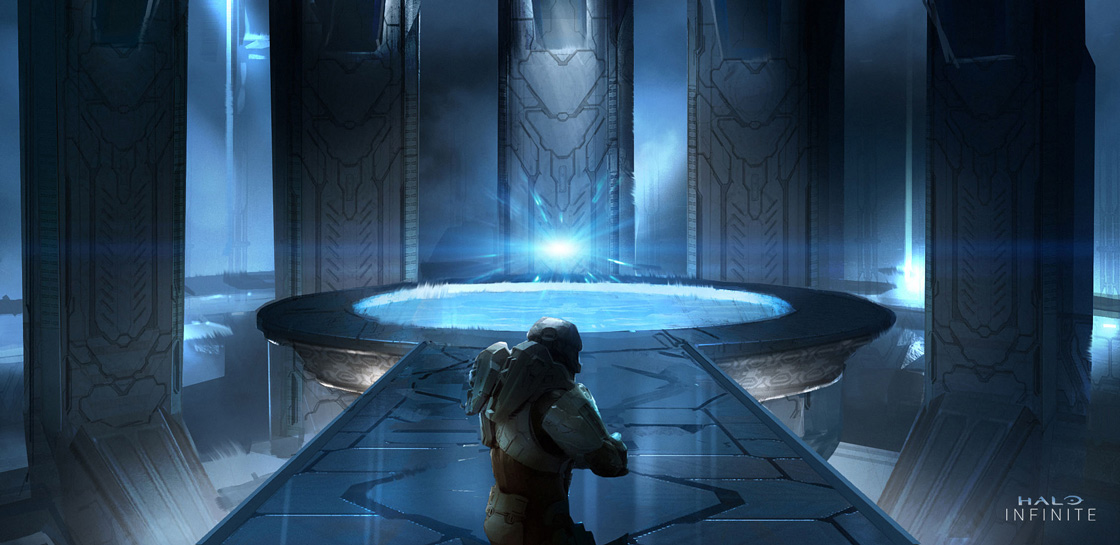 Image #2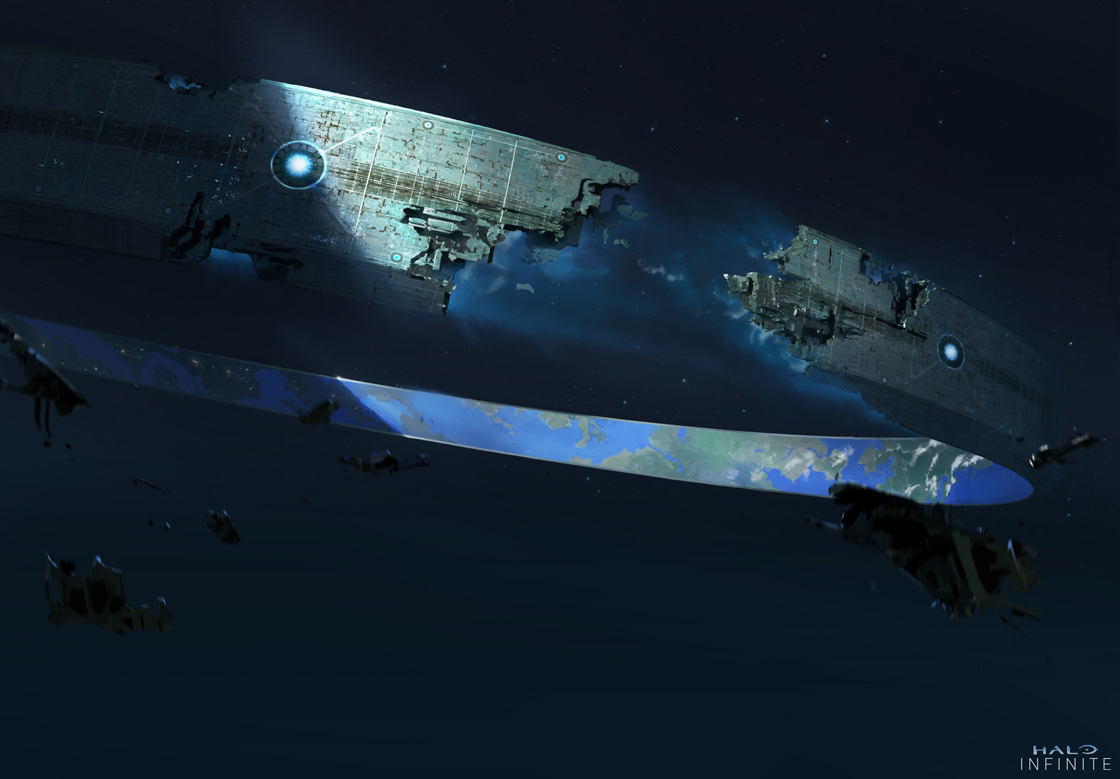 Halo Infinite is hitting all the right notes to me as a long time fan of the franchise. Also contained within this blog post is a quote from 343 Industries studio head Bonnie Ross. She had this to say in regards to Halo Infinite.
"There was nothing more memorable in 2019 than finally being able to announce that Halo Infinite will launch with Xbox Series X next holiday, as it feels like Halo is back where it belongs with Chief leading the way."
This will be the first time a Halo game has launched with an Xbox console, since the original Xbox all the way back in 2001. This game is a huge opportunity for 343 Industries to reinvent Halo to bring in new fans, while still being faithful to longtime fans. With games like God of War finding a breath of fresh air. I have very high hopes for Halo Infinite, we will just have to wait and see until 2020.