The Call of the Void update has breathed some new life into Wayfinder. Bringing with it a new weapon, new limited time expedition and the BloodBore hunt. Where you face off against the Drill Machine in order to build the newest weapon, Juggernaut. Here is a strategy to survive and beat this new boss if you are having trouble against it.
Drill Machine Strategy in Wayfinder
For starters, make sure you go in as a group. The Drill Machine in Wayfinder will fire constant lasers so always be on the move as being hit will take out large chunks of your health. It will also fire out venomous barrels, so steer clear of those.
Every 25% of its health it will jump up onto the wall behind it, making it invulnerable, so take this time to heal or revive teammates.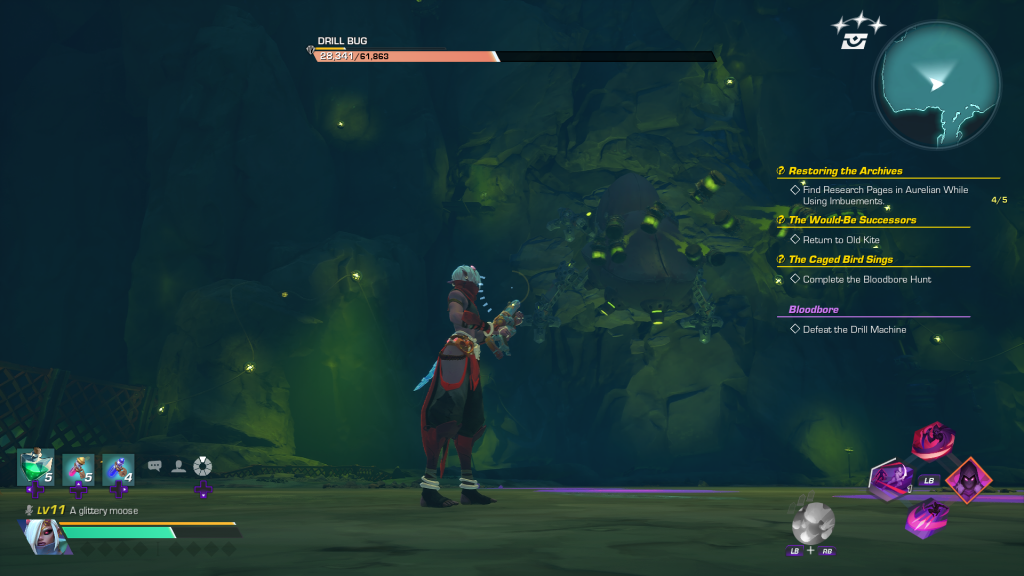 When it does so, it will be firing tracking lasers so you will have to run around for a while. Make sure you and your team and not near each other. If someone goes down, wait until the lasers stop to revive them.
There is one spot on the map you can go to and avoid the lasers. But it will be patched eventually, so do not get accustomed to it. But if you farm the Drill Machine a lot during the time this is not fixed, you may never have to worry about the fight again.
However, this is about all the tips you need to survive. Avoid lasers and the barrels, as well as its belly flops. Be strategic and you should come out on top every time.