PlayStation 4 has been a tour de force this entire console generation. Thanks to a fast start out the gate, then followed up with some of the best software, such as Bloodborne, God of war, and Marvel's Spider-Man. There has bee no doubt that they have been on one hell of a roll. But how did 2019 stack up against previous years? Let's talk about some of the biggest highlights for this year for the PlayStation brand, as we close 2019.
The Great Games of 2019
Days Gone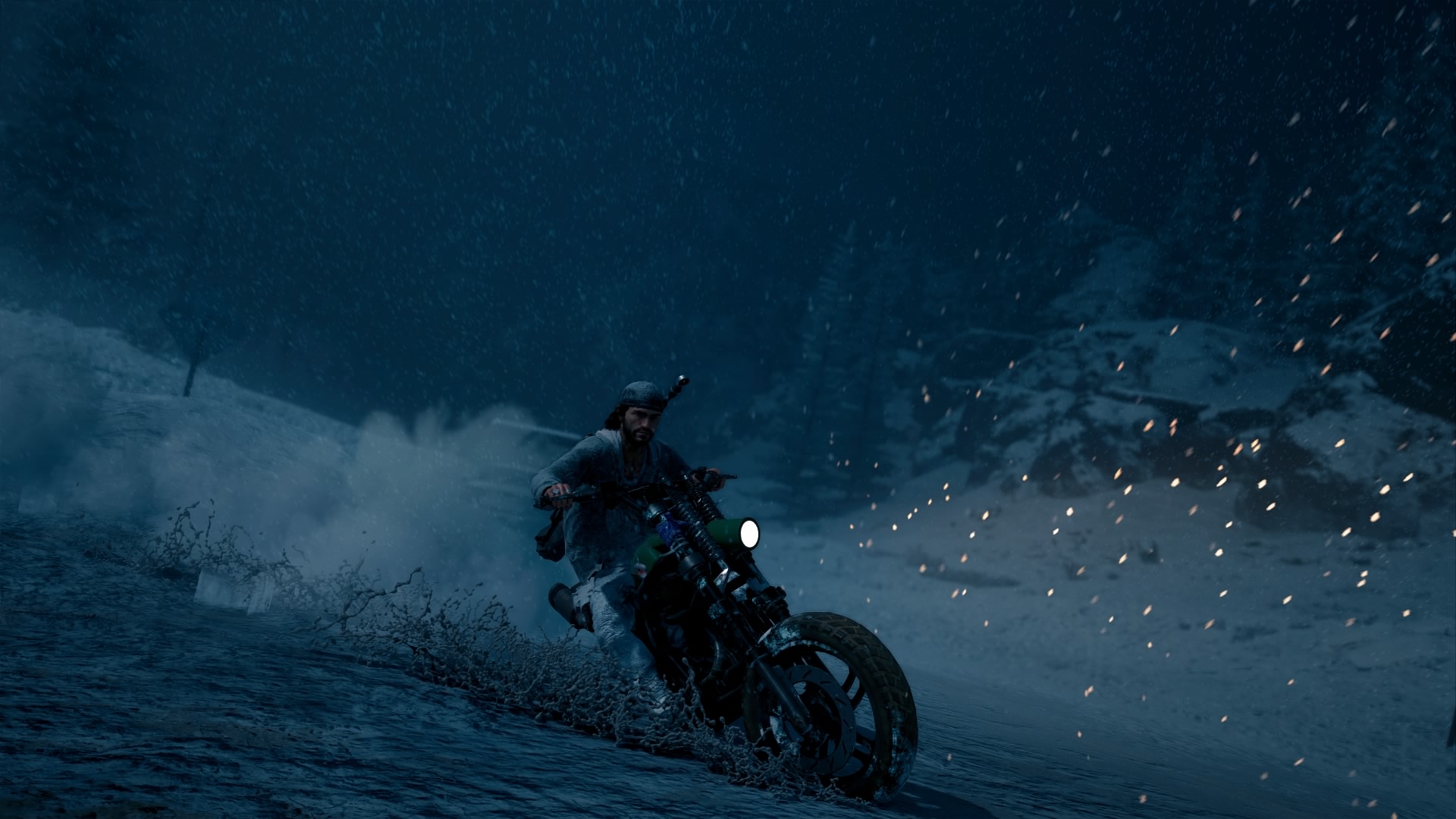 While not as heavily stacked as 2018, in terms of software PlayStation had a great year in terms of software. Keeping with the theme of a variety of different games to appeal to a wide audience PlayStation seems to understand their fanbase. With a heavy focus on third-person action adventures, it feels almost appropriate to start talking about 2019 with Days Gone. Days Gone was Sony Bend's first console game since the PlayStation 2. Primarily known for their great handheld games in recent memory such as Uncharted: Golden Abyss. This was a huge step for the team at Sony Bend to tackle a massive open-world game as their first game back on console. While Days Gone suffered from a multitude of performance-related issues, that gave it a harsh review score. Many still gave this new IP a chance, and to their credit, Sony Bend worked tirelessly to fix performance issues as well as support the game with post-launch content. While the game was rough around the edges, it is hard not to be curious to see what the future holds Days Gone.
Concrete Genie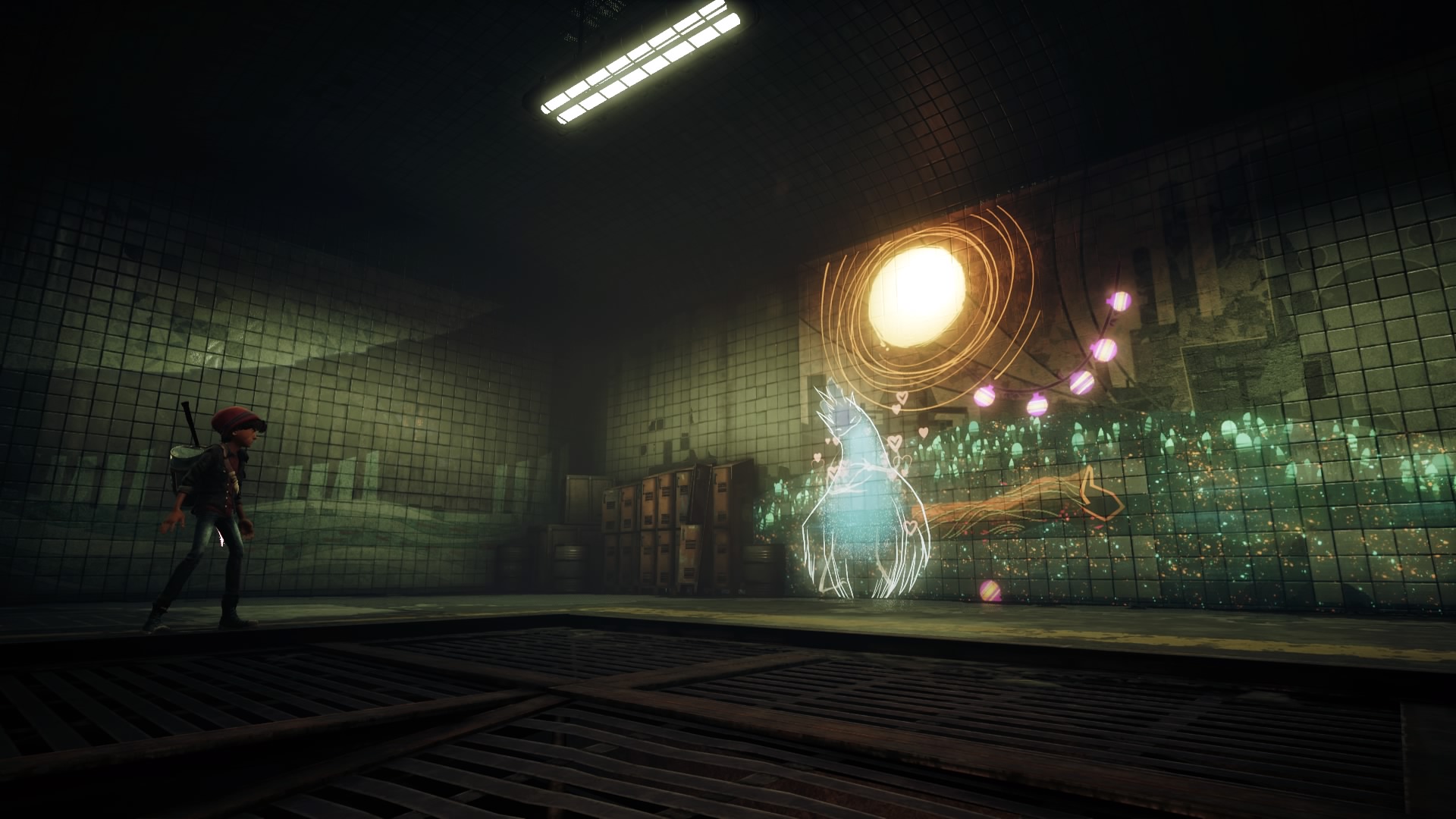 PlayStation has become very well known for its massive AAA titles and high budget action games. However, sometimes games that are really special get lost in the mix. Concrete Genie was developed by Pixelopus a relatively new studio in Sony's stable. The studio had only released one game prior which was Entwined back in 2014. However, Concrete Genie was special, in a variety of ways. The games world design harkens back to the days of Sly Cooper, and the sheer color palate of the game was phenomenal. Painting and creating a wide variety of genies, to solve different puzzles and slowly bring life back the world was enthralling. The story of a bullied boy conquering darkness and befriending the very people who made his life misery was beautiful. While Concrete Genie was not one of PlayStation's "biggest" games this year. It is certainly among some of the best they made in terms of creativity over this generation. I am personally very excited to see what Pixelopus works on next.
Death Stranding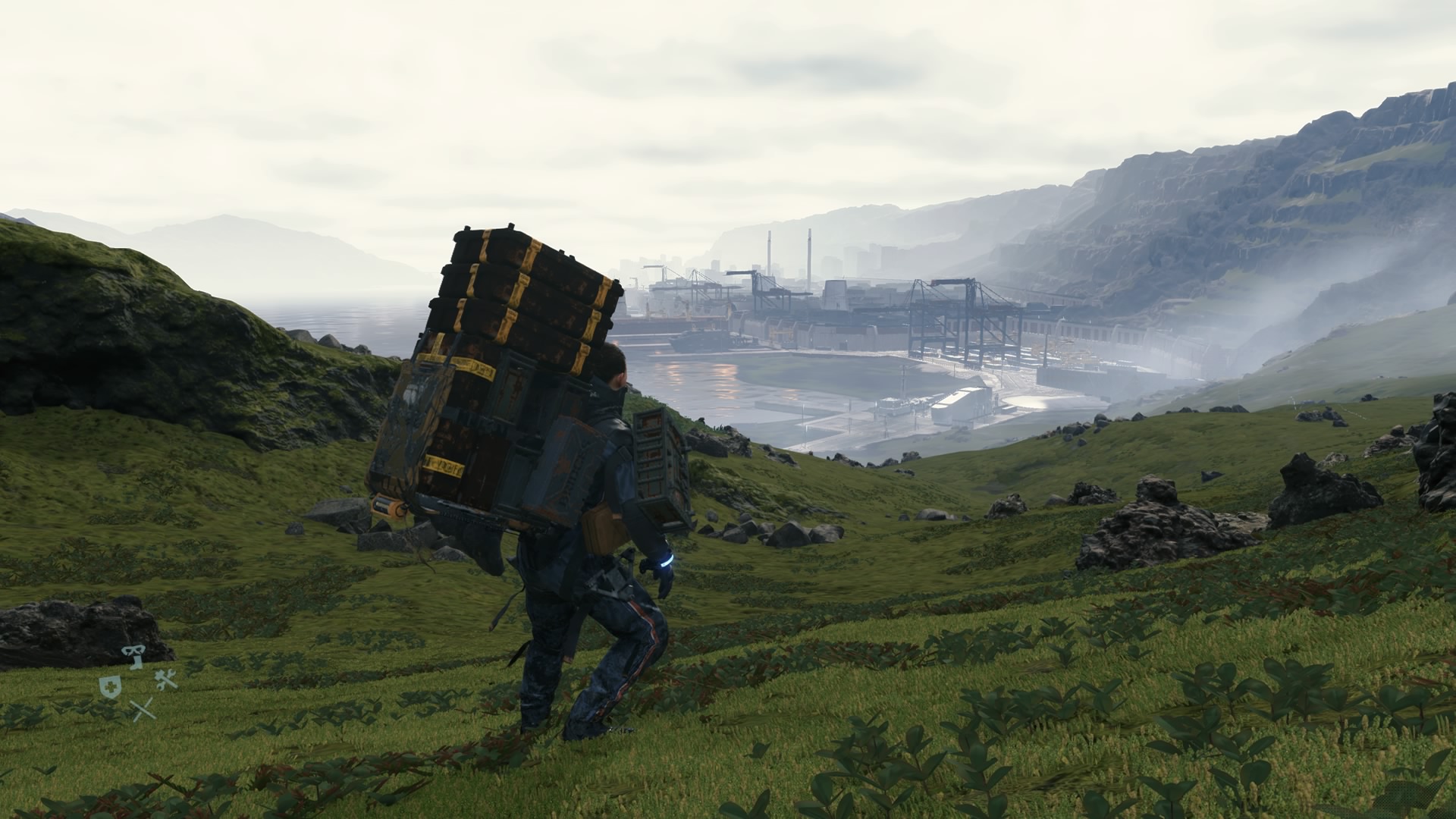 To say Hideo Kojima's Death Stranding was a controversial game this year would be an understatement. From the announcement of its November released date, through all the trailers and teasers. There was much apprehension about the game, and could it live up to Kojima's name. The answer for myself personally, is yes it did. Death Stranding took a basic and bland mechanic of delivering packages and made it have an impact. Entwining an enthralling storyline, with a star-studded cast that featured some of the best performances we have seen in a Kojima game. Tommie Earl Jenkins as Die-Hardman and Troy Baker as Higgs were two of the best voice acting performances we have seen this year. Paired with a dynamic soundtrack that hits you square in the chest with some beautiful and terrifying set-pieces. Death Stranding set out to do an Indie styled idea and made it AAA. While many people may not enjoy Death Stranding, it is one of the most unique games we have seen in the AAA space. In a genre plagued with creative stagnation, I tip my hat to Kojima for trying to do something new and outside the box.
PlayStation VR
The realm of Virtual Reality is continuing to see growth amongst consumers. While the adoption rate has not been rapid, PlayStation has been leading the way with PSVR. They have shown dedication to the VR idea, much more than many companies before them. While some had concerns after the failures of the Vita, that PlayStation would not support VR long term if it didn't show instant results. However, PlayStation has silenced many of those criticisms by not only support the headset and rallying unique 3rd party VR games to the platform. They have also invested talented first-party teams into creating some of the best VR software on the market. With Astro Bot Rescue Mission stealing hearts in 2018, while this year's Blood and Truth from SIE London stole the show in terms of FPS VR action. With other upcoming games such as Iron Man VR, Dreams (PSVR Support), Paper Beast and more. 2020 looks like it could be another amazing year for PSVR. While the competition is starting to heat up, with Oculus purchasing the studio that created Beat Saber this year. As well as Valve announcing Half-Life: Alyx, the VR market is about to become much more competitive. It will be interesting to see how PlayStation adapts its strategy to these new moves.
Leadership Changes Ahead of PS5
While it is not uncommon to see leadership changes, and people leave companies before or after the launch of a new console. However, PlayStation lost a few of their most memorable leaders this past year. WIth legendary Kaz Hirai retiring in the summer of 2019 officially, it ended his tenure of almost 25 years in the PlayStation division. Earlier this year, we also saw Shawn Layden step down from his role as Head of Sony's WWS. After being with Sony since 1987, and being such a big part of PlayStation 4's success. It was sad to see him depart, however it was not all sad news as Sony promoted and shifted several talented people into new roles this year. Jim Ryan, who previously brought massive success to PlayStation in Europe took over as PlayStations President and CEO. Another big change was Hermen Hulst of Guerilla Games took over the role of PlayStations Worldwide Studios, which to many is a brilliant promotion. The work of Guerilla Games this generation with Horizon Zero Dawn, and the support work the team did with Death Stranding speaks volumes. PlayStation may have lost some of their most memorable leadership, but the division is still in very competent hands.
Crossplay and PS Now
PlayStation had a very strong stance at the beginning of this year on crossplay, and their dedication to their brand. If you wanted to play on PlayStation you had to abide by their rules. However, after much fan feedback, PlayStation listened to their consumer base and has been opening their doors a little bit more every day to new ideas. Most recently the PlayStation 4 version of Minecraft enabled crossplay between all platforms including PlayStation 4. This update also includes a login to Xbox Live, which if you had told anyone 5 years ago that this could happen they would have called you crazy. PlayStations' ability to adapt and change their stance based on consumer feedback has been amazing to watch. No more is this more prevalent than with the changes to PS Now. Last year almost no one talked about PS Now, many considered it to be too expensive and that the streaming quality of games was terrible. Over the past year, PlayStation has been improving the service exponentially. With PlayStation 4 games being downloadable being a massive step up in quality for the service, the biggest change was the price point. Originally for a year of PS Now, it would cost $99.99 USD, earlier this year PlayStation permanently slashed the price to $59.99. This ushered in a whole new crowd of users who were now interested in the service. Many users even noting that the quality and input latency was massively improved. Taking customer feedback and putting in the work to turn things around has been a theme of this generation with both PlayStation and Xbox tackling their own host of problems. Never has user feedback shaped a company more than in 2019.
Looking ahead to 2020
With games like The Last of Us Part II and Ghosts Of Tsushima still ahead for PlayStation 4 owners. As well as the inevitable launch of PlayStation 5 and the software launch lineup that we still don't know outside of Godfall. 2020 is shaping to be another big year for the PlayStation brand. I cannot wait to sit down and write this piece at the end of next year to see what they have accomplished next.