Believe it or not, the Ryu Ga Gotoku Studio is about to release its 12th game on the PlayStation 4. By the end of the year, there will be nine Yakuza (Ryu ga Gotoku or Like a Dragon in Japanese) games in both the US and Japan. Including, The Yakuza Remastered Collection which releases on February 11th, 2020 in the US. Along with Yakuza 7, out now in Japan. A US date for Yakuza 7 is yet to be announced. 
Yakuza Coming to Xbox Game Pass and PC "Early 2020"
The heartbreaking part about Yakuza never being on Xbox is, that it's something really for their audience. The spirit of Yakuza is deeply rooted in the Sega games that found a home on the Xbox after the Dreamcast was dissolved back in 2001. Games like Shenmue 2, Panzer Dragoon Orta, and Jet Set Radio. Yakuza is really like a nefarious extension of Shenmue in such a way. Even in today's Yakuza games, the level design and story beats touch that Dreamcast nerve. 
Last year at X0 2019, it was announced Yakuza is finally coming to Xbox. Yakuza 0, Yakuza Kiwami 1 and Yakuza Kiwami 2 will all find themselves on Xbox Game Pass and PC early this year. You might be asking yourself, "what are these Yakuza games I keep hearing about?" and "Why should I care?" Just trying to figure out what these games are can be confusing. Nevermind the play order, we have laid that out for you. 
Yakuza 0
Released almost 10 years after the original Yakuza game. Yakuza 0 serves as a prequel with a unique and original story that sets up for the events within the Yakuza universe. This is a perfect starting point for anyone looking to check out the franchise. Yakuza 0 will come to Game Pass in early 2020. You can find it on sale just about anywhere for PS4 and PC. If you are new to Yakuza, this is where you start. Yakuza 0 stands as one of my all-time favorite PlayStation games. Angry Joe has an iconic review you have to watch. 
Yakuza Kiwami 
Kiwami is a remake of the original Yakuza game and takes place after the events in Yakuza 0. Some of the new systems and ideas from Yakuza 0 made it into the remake. Yakuza Kiwami is not just a cleaned up port of a PlayStation 2 title, this is a fantastic PS4 experience and maybe one of the best remakes ever. Microsoft and Sega have said it's coming to Xbox Game Pass in early 2020. 
Yakuza Kiwami 2
Much like Yakuza Kiwami, this is a remake of Yakuza 2. It will be joining Yakuza 0 and Yakuza Kiwami on Xbox Game Pass this year. The story in Yakuza Kiwami 2 hits hard, while still being ultra-fun. It was released in the US in 2018 for the PS4, the same year as Yakuza 6. Stay with me here, this is where things get confusing with the Yakuza releases. 
The Yakuza Remastered Collection
Over the years Sega has published remasters of Yakuza 3, Yakuza 4 and Yakuza 5 in Japan for the PS4. These are a different quality than the Kiwami games. They are more "cleaned up" ports of their PS3 counterparts. As opposed to the remakes of Kiwami 1 and 2. With 6 and 7 being released to the US, it leaves a three-game gap for western PS4 fans. Nonetheless, in 2019 Sega announced The Yakuza Remastered Collection. Translated versions of Japan releases collected in one package. Sega's addition puts the entire mainline Yakuza saga on the PS4. No word if this will come to Game Pass or PC.
Yakuza 6: The Song of Life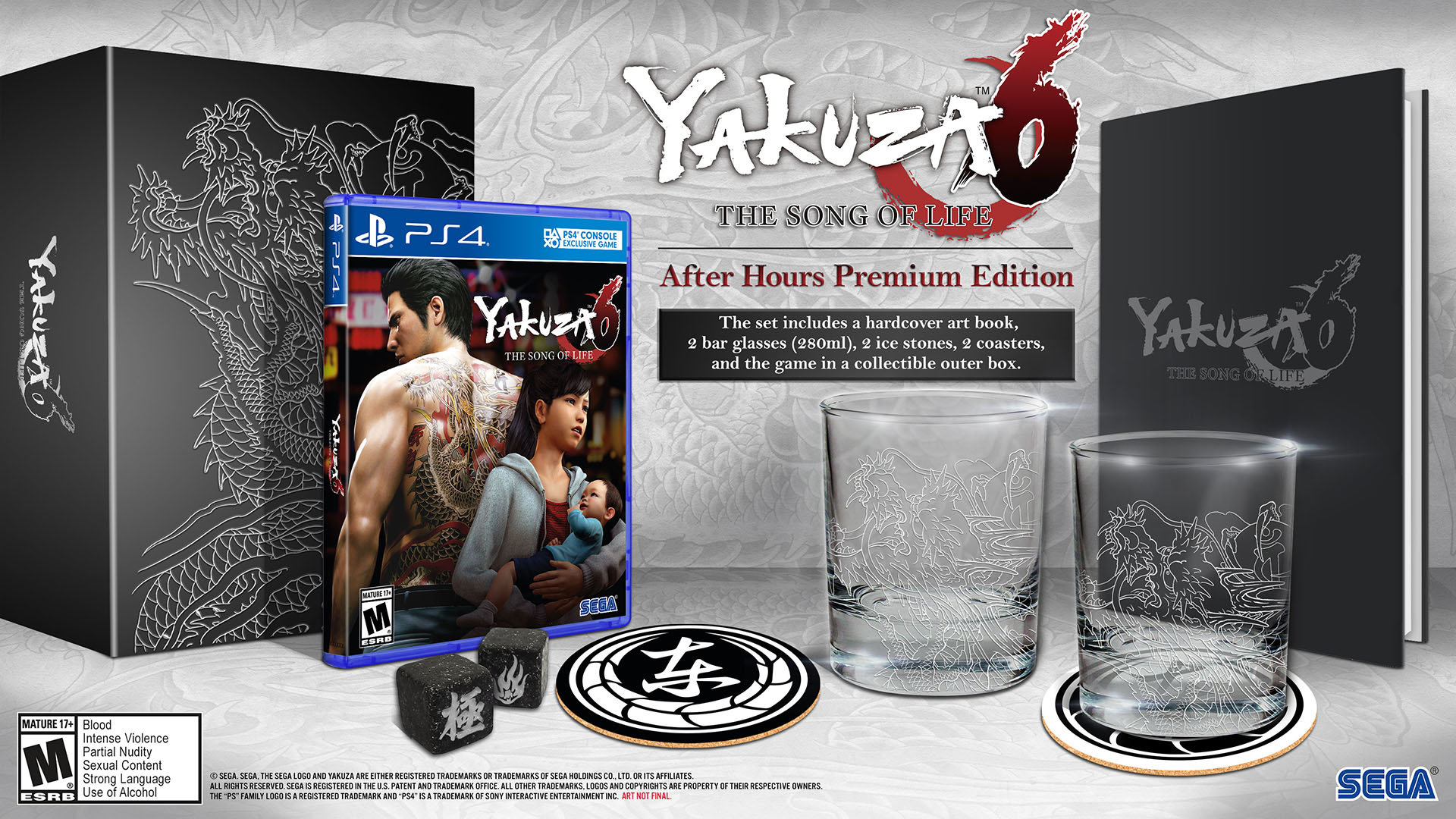 Yakuza 6: The Song of Life, is the first Yakuza game to be built on the ground up for the PS4. If you make it this far, Yakuza 6 is also meant to be a send-off to the series. Currently only available on PS4, there is no word if this is coming to Xbox Game Pass, PC  or any other platforms. 
Yakuza 7/Yakuza: Like a Dragon
Sega and Ryu Ga Gotoku Studio opted to continue down the numbered format for Yakuza 7 in Japan. However, the US will drop the 7 and title the game Like a Dragon. Think Resident Evil 7: Biohazard and Biohazard 7: Resident Evil. This departure in name coincides with major changes to the series. Including a new turn-based RPG fighting system and, a new protagonist. Sega is hoping this could be another jumping on point for newcomers in the US. Xbox owners may want to start with Yakuza 0. Other platforms will not be getting Yakuza: Like a Dragon any time soon.
Judgment
Considered a spin-off to Yakuza. Judgment takes place in the same universe and fictional district as the Yakuza games. The game takes advantage of recycled assets while featuring a unique cast and story. What is special here, Judgment has a story more dedicated to cleaning up the streets of Kamurocho versus ruling them in Yakuza. 
Yakuza Ishin
Released exclusively in Japan for the PS4 launch. Ishin takes the Yakuza characters and moves them to the Restoration era. This is a complete stand-alone spin-off and is not canon. Currently, there are no expectations or rumors of a US release on any platform. You can, however, import Yakuza Ishin from PlayAsia or Amazon Japan.