It is delay season, and Marvel's Midnight Suns is next in line. Recently revealed, Midnight Suns is a card-based tactical strategy game set in the Marvel universe. The game's title is a riff on the classic Midnight Sons comic series which featured the likes of Hellstrom, Ghost Rider, Dr. Strange, and Morbius.
Firaxis Games, best known for the XCom series, released the following statement on their Twitter account earlier today.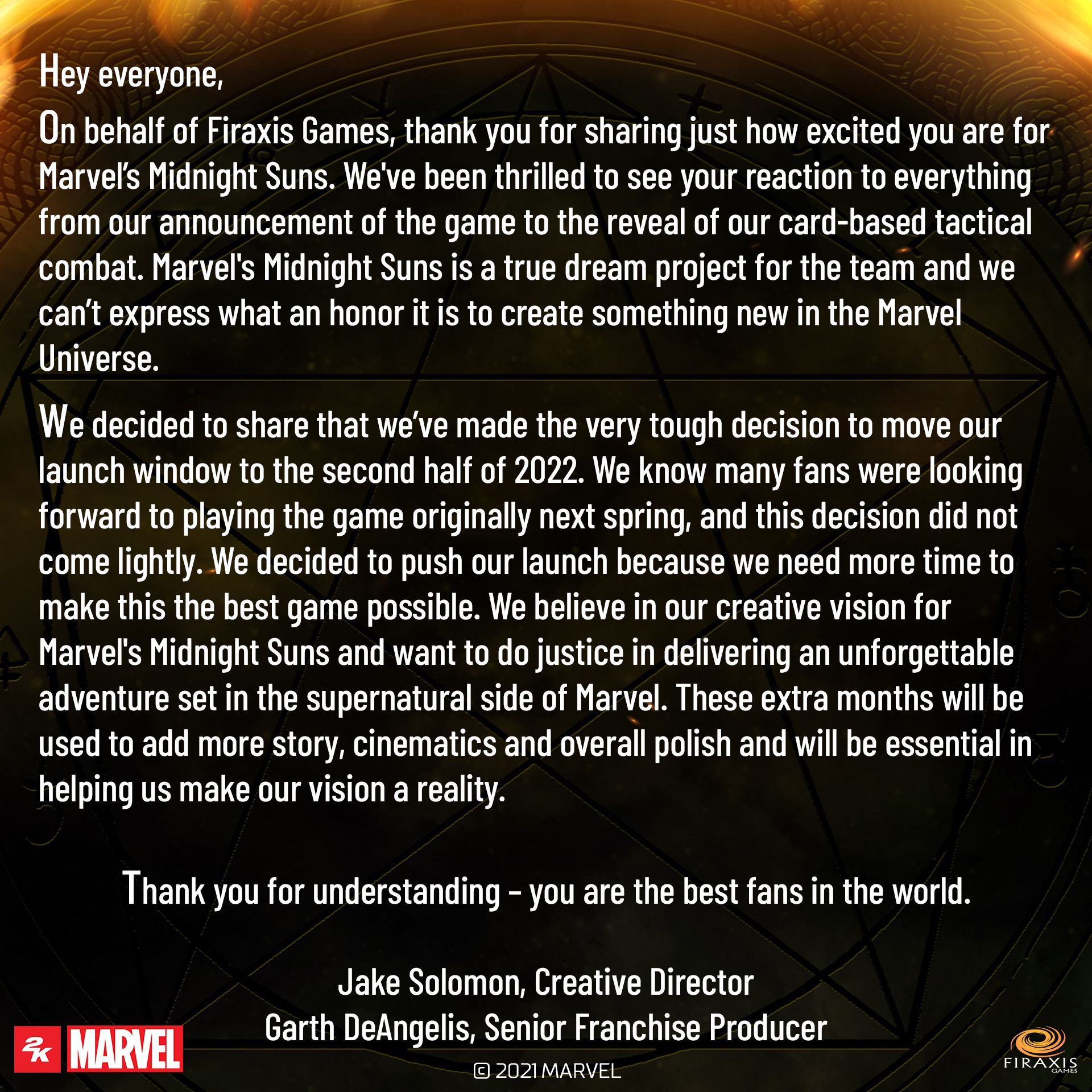 The COVID-19 pandemic has put strains on many gaming studios from the AAA to the indie. While Midnight Suns has been delayed to the end of 2022, expect more games to be pushed into 2023. The Midnight Suns delay, while unfortunate, will hopefully lead to the kind of quality and polish that Firaxis is known for.