I've been thinking about The Order: 1886 a lot lately. Mostly because I love alternate history, but also because of the formerly independent studio that created the game. Ready At Dawn was seemingly on its way to becoming another studio in the prestigious stable of PlayStation's first-party developers. But one game seemed to totally derail that momentum. That game was The Order: 1886.
Ready At Dawn cut their teeth developing spin-offs for Sony's PlayStation Portable and porting games to consoles. They finally got a chance to establish their own intellectual property with The Order: 1886. But its poor critical reception ostensibly halted their trajectory. Today, I want to conduct an investigation to find out how that could possibly be. Can one middling game really sully one's reputation in the eyes of Sony? Is The Order: 1886 even that bad? Grab a vial of Blackwater and watch out for Lycans. Let's dig into the curious case of The Order: 1886.
History of Ready At Dawn
Founded in 2003 in Irvine, California by former developers from Naughty Dog and Blizzard Entertainment, Ready At Dawn takes shape. In March of 2006, they released Daxter for Sony's handheld, the PlayStation Portable. This platforming spin-off of Naughty Dog's Jak & Daxter series received mostly positive reviews. It was criticized for its finicky camera controls, but overall, not a bad first outing for a new studio.
The studio developed its sophomore effort, God of War: Chains of Olympus for the PSP. Which releases in March of 2008. Chains of Olympus received even higher praise than Daxter for its impressive visuals and gameplay. Most regard it as a technical marvel and one of the PSP's best titles. The story perfectly intertwined with its predecessors and the fixed camera helped to address the camera issues seen in Daxter.
In 2008, Ready At Dawn brought Okami to the Nintendo Wii. Outside of the infamous IGN watermark being printed on the Wii port's box art, this port of the classic PlayStation 2 game was another home run for the studio. They even managed to incorporate motion controls in as non-intrusive a manner as possible.
Ready At Dawn followed up 2008's Chains of Olympus in November of 2010, with God of War: Ghost of Sparta. Despite what the Metacritic score suggests, many praised Ready At Dawn for outdoing their efforts on Chains of Olympus. They continued to push the PSP to its limits with stunning visuals and frenetic gameplay.
In September of 2011, Ready At Dawn brought their portable God of War games to the PlayStation 3. God of War: Origins Collection faithfully adapted the games to console with DualShock 3 support and trophies. Sporting 1080p visuals at 60 frames per second. Many regard this collection as the definitive way to experience Ready At Dawn's fantastic duo of God of War games. It received a glowing critical reception and granted Ready At Dawn an opportunity.
Rewarding this eight-year history of developing portable spin-offs and porting games to consoles. The opportunity to develop their own game had arrived. But would the studio be ready at dawn for their day in the sun? Or would they fly too close to it?
Announcing The Order: 1886
According to Ready At Dawn's CEO and Creative Director, Ru Weerasuriya, the studio pitched The Order: 1886 in early 2010 but the genesis of the project began years prior. Upon hearing about the PlayStation 4, the studio decided to embark on creating their own intellectual property. Ready At Dawn had a vision of telling an alternate-history story in Victorian London through a "filmic", linear experience. They would spend the subsequent years keeping the plate spinning while they finished Ghost of Sparta and the Origins Collection.
During PlayStation's E3 2013 presentation, The Order: 1886 revealed a trailer for their upcoming game. The trailer effectively established the gritty, Victorian-era setting and hinted at the protagonists fighting a supernatural threat. In a PlayStation blog post prior to the conference, Weerasuriya promised that the cinematics were all rendered in real-time and stated, "These visuals are what you can expect in the final game when you play it." He also detailed the story, setting, and vision for the project.
Following the E3 2013 presentation, Weerasuriya spoke with IGN about The Order: 1886, providing more insight into the studio's vision. The studio's CEO and Creative Director stated, "We've been wanting to scale up for a long time, to do something that we've wanted to do from the very beginning when we started the company ten years ago." He continued by saying, "I never wanted to pigeonhole ourselves as being, you know, we're just going to do one thing. We're just going to be a first-party [studio]… the beauty of our relationship with Sony was that they've always done something that was right for us… it always felt like they always understood us. And we always understood them in some ways."
On June 25, 2013, Weerasuriya is quoted in a PlayStation.Blog post as saying, "We've done well on a single platform. We've tried to push the boundaries of what could be done. That's the same mentality we're bringing to PS4. We're working on a single platform – we want to push it. We want to get everything out of it, and hopefully, that's exactly what we're going to do…"
In that same PlayStation.Blog post; Weerasuriya would continue to say, "There are gameplay features we'll be talking about that will be very, very cool. Right now we're playing with things – the moment-to-moment gameplay is really not what you might expect. We didn't want to make it single-tone…" adding, "When you watch a movie you don't question what lens is being used. You don't question why there is grain on the film or why there's certain lighting… With this game, we replicated a lot of physical attributes. We have true lens distortion… Games have a tendency sometimes to be too clean and crisp. We thrive in dirt. We just love the fact that [The Order: 1886] feels dirty."
When asked about how the studio is coping with the pressure of working on a huge new IP; Weerasuriya stated, "Yeah, it's tough. Anybody would be lying if they said it wasn't. It's a lot of pressure and there are a lot of unknowns. You make a lot of bets at the beginning. Because you don't know how things are going to be two years down the line. The good thing for us is that we didn't have to bring a lot of legacy over. And because of that, we've made a lot of bets that luckily for us turned out really well."
Developing The Order: 1886
In August of 2013, Weerasuriya stated to IGN in a behind-closed-doors meeting that the game was "still a year or so off". Suggesting a 2014 release for the game. As the hype for the game continued to build in the months following, Founder and CTO of Ready At Dawn, Andrea Pessino stated on Twitter that "the graphic fidelity definitely exceeds the trailer."
Then in February of 2014, he added, "Currently we do not aim [for] 60 frames per second… in a first-person shooter that [surely] makes sense… but for us, the cinematic experience is in the foreground – presented in full HD 1080P. In favor of spectacular effects and the highest resolution, we restrict ourselves to a fluid 30 frames per second."
It was around this time that skepticism began to worry games writers and enthusiasts. The studio suggested that the game may launch in 2014, but still hadn't shown gameplay. A behind-closed-doors hands-off tech demo was shown off at Gamescom in 2013, and the game's performance was reported to run, "relatively poorly, with sudden, sharp transitions between scenes, audio issues, and a lagging framerate."
As many would expect, on May 27, 2014, The Order: 1886 was delayed via a PlayStation.Blog post. "As we look to bring this experience to the players, we have decided to spend some extra time to deliver… You can expect The Order: 1886 to come exclusively to the PlayStation 4 in early 2015."
On June 10, 2014, Ready At Dawn gave a release date of February 20, 2015, during PlayStation's 2014 E3 presentation. The trailer focused mainly on the story and horror elements of the game but did show glimpses of the third-person shooting gameplay. Additionally, a gameplay-focused trailer premiered later that day, showing off a more exploration-focused vertical slice of gameplay.
Another story-focused trailer was shown at Gamescom 2014 and revealed that Nikola Tesla would be in the game. Ready At Dawn provides a hands-on demo for industry writers, but doesn't let them capture gameplay. Instead, a number of off-screen, live gameplay videos surfaced showing off the cover-based shooting and artillery. Some walked away from the demo admitting that the game looked great, but that the gameplay was underwhelming.
One writer at IGN stated, "Given how gorgeous The Order: 1886 is, I want to be able to explore its world. Given how well-defined its environment is, I want to enjoy parsing through every nook and cranny… I'm bummed out that the actual act of playing The Order seems to urge me away from what I want." A writer at Eurogamer stated, "Initial game footage we saw revealed some clear frame-rate issues – and even the 2014 Gamescom demo exhibited noticeable performance hiccups."
During PlayStation Experience 2014, Ready At Dawn showed off a vertical slice of gameplay that takes place on an airship. A writer at IGN noted that the visuals on display were still staggering but that the cinematic approach came with drawbacks in the gameplay department. Noting that, "I had a lot of fun exploring, even if I wasn't choosing where to go next, and even if I did have to grapple with unfortunate [quick-time events]…"
Launching The Order: 1886
The Order: 1886 went gold on January 17, 2015, just a little over a month before its release. In the week leading up to the game's launch, PlayStation partnered with Kinda Funny. To advertise the game before its release. The media outlet walked viewers through the game's website and explored the lore of the game. Despite the skepticism, interest in the game seemed to be on the rise.
However, on February 15, 2015, just five days before The Order: 1886 would release worldwide, news broke that a YouTube account published a video showing the user beating Ready At Dawn's new game in roughly six hours. Displeased gamers spoke out, while others expressed opinions that a game's length doesn't necessarily make it better or worse.
This is the last thing a development studio wants the week before their new game releases. Instead of cruising, full-steam ahead into launch, this controversy robs their sails of wind. How would the game perform despite this controversy? Let's take a look!
Critical Reception
Middling reviews met The Order: 1886. Brandin Tyrrel at IGN scored it a six and a half out of ten, criticizing Ready At Dawn's prioritization of cinematics over gameplay. Sammy Barker at Push Square highlighted The Order's "shoddy" design decisions that take away from the overall presentation. Jeff Gerstmann at Giant Bomb gave the game a two out of five stars and said, "There are things here worth checking out, but the action feels half-cocked and you'll be finished with it in an afternoon… The Order is a middling experience with a couple of bright flashes. That only serve to remind you that this could be a more interesting game. If more of its ideas were fully formed."
Ready At Dawn's alternate history, third-person shooter currently sits at a sixty-three on Metacritic. Despite its gameplay criticisms, the game kicked up debates over game length. Many took Ready At Dawn to task over the sixty dollar price tag due to the game's duration averaging ten hours for one-hundred percent completion, according to HowLongToBeat. However, some defended the game's length but criticized the game for its fundamentals.
One writer at IGN stated, "One thing that isn't wrong with The Order: 1886 is its length." Then continued by saying, "While it does a wonderful job of setting up its story, with beautifully realized environments, gorgeous character models, and a stylistic flair… its third-person shooter gameplay is largely unimaginative and its pacing borders on atrocious."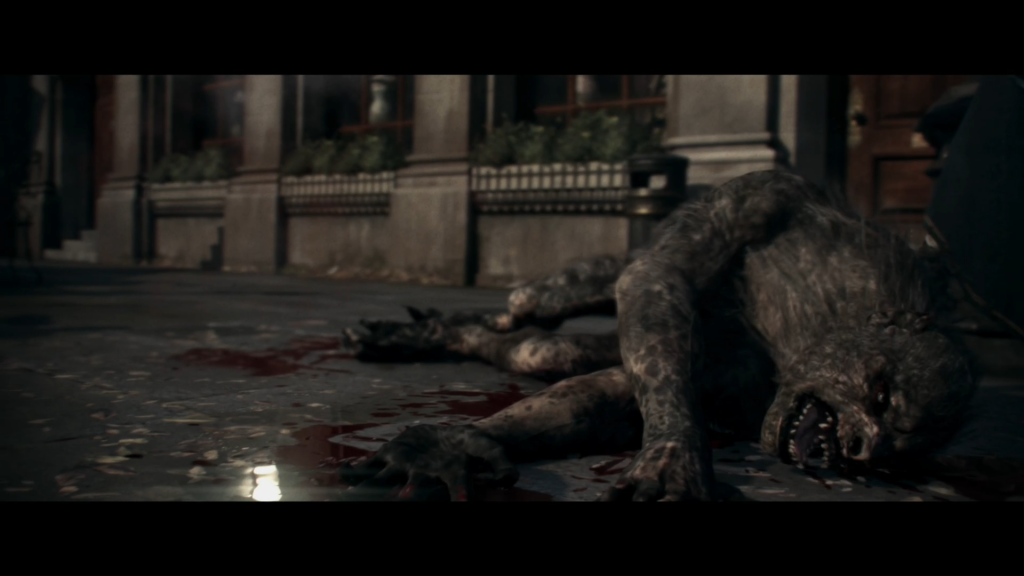 Sales figures for this game are all over the place. VGChartz estimates 1.62 million units sold worldwide, but again, that's just an estimate. In August of 2018, Blake Hester at Polygon spoke with Ru Weerasuriya about The Order: 1886 and the CEO/Creative Director had this to say, "I would say [sales have been] pretty steady since the game [was] released."
In that same interview with Polygon, Weerasuriya spoke about the game's shortcomings. Saying, "I think the shortcomings come from so much concentration on building an IP at the very beginning. We were so dead-set on making sure this IP had a foundation… that stories could be told so many different ways."
He went on to say, "I saw certain people and certain reviews of the game talking about the achievements… but almost in their conclusions amounting to nothing because the game wasn't long enough… But can you truly talk about all these things that they themselves were groundbreaking… and just in one moment say the game's not long enough so the game's bad."
I think it's safe to say that Weerasuriya is proud of his team. What they accomplished and the game that they made together. But he does come across as defensive, and rightly so. By all accounts, he and his team made the game they envisioned, but it did meet everyone's expectations.
It's tough because video games are this intersection of art and business. An artistic vision brought to fruition doesn't sell a game. The marketing push seems to indicate that Sony really believed in The Order: 1886. But could they have just been trying to get a return on investment? There's no way to really know, but I think the proof is in the pudding.
Final Thoughts
I recently revisited The Order: 1886 and played through the game in its entirety. While I totally understand its criticisms, I enjoyed it a lot. But I also enjoyed it when I platinumed it back in 2015. The narrative is interesting and I honestly wish I could continue the story. The atmosphere reminds me of Resistance: Fall of Man and the gameplay is reminiscent of Gears of War. It goes down an interesting road but doesn't go the distance. The length doesn't bother me in the slightest but the gameplay systems feel surface level.
What's the most perplexing is the hard pivot by Ready At Dawn after releasing The Order: 1886. Outside of their follow-up game Deformers coming to PS4, they haven't worked with Sony since. I just think it's so strange. To go from building this rapport with the company. To leaning on your independence and going to work for the competition.
Sony launched PlayStation VR in October 2016. In July of 2017, Ready At Dawn released Lone Echo for the Oculus Rift. They've continued developing virtual reality games for Oculus and in June of 2020, Facebook (now Meta) purchased the studio. I can't help but wonder what happened to Ready At Dawn and Sony's relationship.
It reminds me of what happened between Sony and Bend Studio after Days Gone failed to meet their expectations. There's this long history with the company and developing games for handheld devices. They make their own IP, it falls short of expectations, and the relationship ends. It's just so strange to me. I talked about it in my Days Gone retrospective, but Sony seems to have this way of building up studios and only giving them one shot to shock the world. I know that Bend Studio is technically still a support studio, but their relationship has changed greatly.
Outside of a Sir Galahad cameo in Astro's Playroom, there hasn't been any mention of a sequel. In that 2018 Polygon interview, Weerasuriya was asked about the cliffhanger ending to The Order, and he said, "It's hard for me to answer that [laughs]. I will tell you the same answer I would've given in the past before The Order came out. That IP was built with a lot of work behind it… There's a lot of [story] that was already written… and just isolating it to just the story, that… was not enough for us."
However, the trademark for The Order: 1886 was renewed in December of 2021, so maybe not all hope is lost. But since Ready At Dawn is now an Oculus Studio, another developer would have to work on the game. Do you think a sequel to The Order: 1886 will ever see the light of day? If so, what studio would you like to see develop it? Let me know in the comments below!