It's that time of year again. Once again, whenever the nominees of The Game Awards go live, it creates many opinions, hot takes, emotional breakdowns, and what have you. But one thing for sure is that the TGAs are in need of some reform. We here at Lords of Gaming always love to open the floor to the writers team for them to give us their opinions on what works and what doesn't regarding The Game Awards. So without further ado, here are our takes on TGAs.
Shining the Light on Those That Missed the Cut – Chris Jones, Senior Writer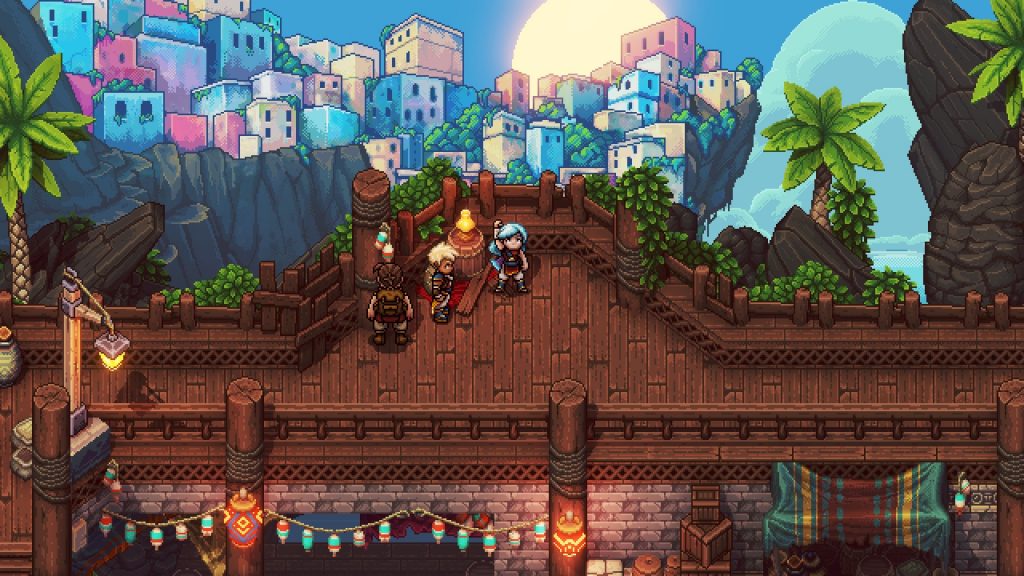 With that stage set and nominees selected the game awards are shaping up to be very interesting. 2023 was a whirlwind of big happenings and game releases. So everyone knew that some games wouldn't be nominated for certain categories as there are limited slots. There were a plethora of great and impactful games, so it was clear there would be some blowback for the selections.
Instead of talking about the media and selections I want to shine a light on a few good ones I believe could have also been nominated for Game of the Year. The one I thought would take the cake would be Sea of Stars. It is an immaculate representation of how beautiful and great work indie studios can do. Starfield, regardless of the review scores, is a generational-type game we won't see very often.
Then we have Hogwarts Legacy which is one of the first breakthrough games that was released this year and probably was snubbed due to controversy. Lastly, a music nominee snub which is a travesty and I believe hands down was the absolute best was Inon Zur. With a jam-packed year, it was clear we knew snubs were going to happen. Even with all that said I am excited for the landscape of gaming and can't wait to see who wins and what the future holds!
The Game Awards Need Structural Change – Daniel May, Associate Editor
I sincerely do enjoy The Game Awards, but it needs some structural fixes. As somebody who always circles it on the calendar (partially to help cover the news from it), I love watching developers celebrate and new projects revealed. However, there are some things that need to be reworked regarding the scope of certain awards and the designation the judging board uses for nominees.
A Strong List of GOTY Contenders – Dan Amoroso, Associate Editor
Personally, I think this is the strongest lineup of possible winners we've had for a long time. You could make a legitimate case for any of these to win it.
My own personal choice as it stands today is Spider-Man 2, as I feel like it's extremely close to being perfect. But that being said, I'm only just scratching the surface of Baldur's Gate 3, and I can already feel how special it is. I think it will come as no shock if Larian Studios takes home the big prize for what feels like a once-in-a-generation type RPG.
People may be shocked/ disappointed by the omission of Starfield and Final Fantasy 16, but I don't think either of those comes anywhere near the level of the six nominees. So for me, the right games are in the running.
TGA is Not Perfect, But Continues to Innovate – Ty Tano, Senior Writer & Social Media Manager
The TGA's have always been picked as THE awards show for gamers to celebrate the developers behind their favorite games. Simultaneously, it provides a tease for the future in terms of world premier trailers and game announcements. It is not a perfect show but is always innovating. However, I believe Geoff Keighley truly has a passion for making a good product for consumers and ultimately honors developers.
It is apparent that some categories need either improved voting parameters (esports categories) or eliminated entirely. On the other hand, people seem to confuse their personal preferences with objective facts for voting.
It's okay to disagree with the nominations and the eventual winners for those categories. However, it's not constructive to cast blame and/or allegations at the voting panelists and Geoff. Your time can be spent any way you want. This includes not watching if you so choose. Yet, people feel the need to call for a boycott of the show. On the surface, this appears as an outcry just to justify your personal purchase or biases. Instead, we should devote our energy to constructive criticism and join together in celebration of the community and developers.
Snubbed in Name, But Not Enjoyment  – Billy Simmons, Writer
With GOTY nominations in, we have been asked to share some of our thoughts on the topic. Personally, I enjoy the fact that developers can look forward to yearly awards that celebrate their years of effort and hard work. I look forward to going through all the nomination categories to find some games I may have missed out on throughout the year and find some of the gems that do not get as much attention as the larger titles. While we can find games that we believe would be shoe-ins for some categories, there are also games that we feel could have been "snubbed".
The main category that stood out to me was Best Art Direction. While I appreciate the nominees here on the list, I feel that Diablo 4 and Hogwarts Legacy could have made this a much stronger category. Hogwarts Legacy is my personal game of the year. The sense of immersion I felt throughout the game was akin to my time with both Red Dead Redemption and Red Dead Redemption 2. Walking through the halls of Hogwarts, or visiting the town of Hogsmeade on their own were some of the most visually pleasing sets to date, and that is without the world changing around the player with the onset of seasons throughout the story.
Diablo 4 was one of the highest anticipated games of 2023, and while there were critiques on the amount of time needed to acquire some of the best items in the game, there is no doubt that the amount of time dedicated to the darker art style in the game shines. From the sense of chill in the air surrounding snowy Fractured Peaks to the swirling dust devils in Kehjistan, Diablo 4 was a master class in art direction that will continue to have staying power for years to come.
Questionable Selections and a Disconnect – Mahmood Ghaffar, Editor-in-Chief
I appreciate what the The Game Awards do for the industry. It celebrates the developers and fans of video games and gives them their shine during the year. But it is no conceivable manner the definitive judge what a video game should mean to you. After all, you are the best judge of what your likes and preferences are. But there are some inconsistencies that constantly rear their ugly heads during TGAs that are overdue a revamp.
Firstly, some game choices for nominations just don't make sense. For instance, this year, Cyberpunk 2077 was nominated for Best Ongoing Game even though it's not a game as a service by any stretch of the imagination. Sure, it took CD Projekt Red an insurmountable amount of criticism and work to finally get the game in the state it should have been released, but it is by no means an ongoing game. Despite releasing its fantastic Phantom Liberty expansion.
In addition, I felt that the Ongoing nominations completely overlooked Halo Infinite, which is a shame because the game is going through a resurgence of late. After a high-level overhaul of the studio, 343i has been killing it with quality updates and features that are resonating well with its community.
Also, Bungie being nominated for Best Community Award is a slap to the face of all of their recent layoffs and mishaps. It just shows to me that there is a disconnect between the nomination process and the industry at large.
Lastly, as much as I adored Dave the Diver, it has no business being nominated for the Best Independent Game Award. Developer MINTROCKET, whose next project is immensely different from Dave the Diver in terms of scope and size, is not an independent studio. But rather a subsidiary of a larger corporation called Nexon.