With all the hype behind the recently released Pokémon Legends Arceus game, I decided to join in on the conversation. Many people are having blast running around enjoying the solo experience of Arceus catching everything they can. One aspect that is inherently absent is battling your friends locally or online. This isn't a deficiency by any means, but it does show that Pokémon can efficiently pivot in another direction. Today, we are gonna talk about one of my favorite Pokémon battle teams!
Discovering my Favorite Pokémon Team
When I was playing Pokémon Sword and Shield, I knew I would eventually want to battle online. The team I had used throughout the game didn't really have any strategy for them. It was just the coolest and most powerful Pokémon I had picked up along the way. I knew I wouldn't have the best time online with them. I decided to try and make a team.
When it comes to breeding, it takes a while to form that perfect team. This includes considering the right moves, abilities, and other things. I was watching different Pokémon Video Game Championships on YouTube. I overheard one of the announcers mention that the teams these players were using could be rented and all you needed was a code. Instantly, I turned to Twitter and the Pokémon community to scroll through and look for team codes. I found a doubles team that piqued my interest.
Team Characteristics
There are definitely a few cool things to note about this Pokémon team. I would say first off there are better teams out there. But this team is good and fun to use. There are a few different combinations you could use to improve performance. One strategy is always changing based on what your opponent does. Sometimes, you might need the Gastrodon's Storm Drain ability to protect your main attacker in Excadrill from a water attack. In other situations, you might even need to protect Tyranitar. In that case, you need to pay attention to the strengths and weaknesses of certain move types. Because, like any Pokémon game, that is a staple of the franchise.
When battling in Pokémon you also have to factor in the team's held items as well. For instance, Excadrill has a Weakness Policy, so you'll want it to be hit by a super-effective move to get the attack and special attack buffs. Additionally, Rotom has the levitate ability. This ability can evade most ground-type moves or moves that affect the ground. Of course, this can work well with Earthquakes from the Excadrill. To add, if you have a female Indeedee, it pairs nicely with these types of attackers. Players can use Psychic Surge and Psychic Seed that both take advantage of Psychic Terrain. There are plenty of different strategies to use with this Pokémon team. So, let us dive into each Pokémon in the team.
Tyranitar
When it comes to the Rock/Dark-type Pokémon, Tyranitar is a champ. I chose a male variant and he has the Sand Stream ability. This ability causes a sand storm that lasts for five turns, dealing damage over time. He is holding a Lum Berry which can cure him of any non-volatile status condition and confusion instantly. No doubt this is extremely useful in close fights. I suggest focusing on increasing his Health and Attack stats, so he can be a tank while dishing out damage.
The Pokémon moves I used were Rock Slide, Crunch, Dragon Dance, and Protect. This team can be a stall team for the simple fact that five of the six Pokémon on the team have the move Protect. There are a few moves that can get by Protect, but most of the time, it gives you a turn immune to damage. If used in succession, it has a decent chance to fail consecutive times. However, Dragon Dance raises his offensive stats. So, we can put out the damage with Rock Slide which hits all adjacent Pokémon. While the Crunch move can lower a Pokémon's Defense stat.
Excadrill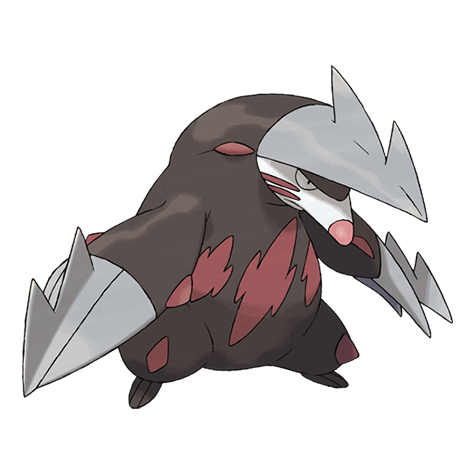 Next up for our Pokémon team, we have the primary damage dealer the Ground/Steel-type Excadrill. For him, we went with a male that has the ability of Sand Rush. This ability doubles Excadrill's Speed stat during a sandstorm Also, Pokémon with this ability will take no damage from the sandstorm if it otherwise would. It is a very good combination with Tyranitar! Our Excadrill is holding the Weakness Policy which means we want him to get hit by a super-effective move. Of course, doing so will increase his Attack and Special Attacks by two stages.
His Health and Attack are his two highest stats which make sense as he is a big damage dealer for us. The moves he has are Earthquake, Iron Head, Rock Slide, and Swords Dance. Just like Tyranitar, he has Swords Dance to increase his offensive stats. While Rock Slide hits multiple Pokémon. Additionally, Rock Slide also has a chance to cause Flinch. He also has the powerful move Earthquake which hits multiple Pokémon. However, the move also damages your own partner. So, it's best if they make use of Levitate or something that makes them immune. Lastly, Excadrill has the Iron Head move, which also has a chance to cause Flinch.
Togekiss
Third on our Pokémon team is the Fairy/Flying-type Togekiss. This one is a male with the Seren Grace ability. This ability boosts the likelihood of additional effects occurring while attacking. His held item is the Babiri Berry, which will lessen the damage taken from one supereffective Steel-type attack that could otherwise knock him out. His Health and Defense are the two highest stats with the third being his special attack. I mainly used Togekiss in the support and attack role. Personally, I found myself Dynamaxing him and Excadrill the most. This is because Togekiss Air Stream increases the Speed stat when using his flying move in Dynamax form.
Now the moves for this Pokémon are Air Slash, Yawn, Follow Me, and Protect. Air Slash is the only attacking move in the arsenal but does have a chance to cause Flinch. Yawn is one of my favorite Togekiss moves. This is because if successfully landed, it will cause the target to fall asleep on the next turn. We previously talked about the Protect move, which can make Togekiss immune for a turn. However, it fails if used multiple times back to back. The last move Follow Me makes all targets focus the Togekiss. If you combine that with some good strategies this team a ton of potential in the synergy department.
Gastrodon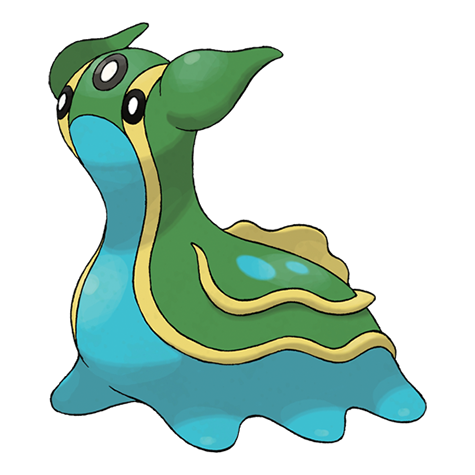 My favorite Pokémon on the team is the Water/Ground-type Gastrodon. He has the Storm Drain ability which draws in all Water-type moves. Instead of being hit by Water-type moves, it boosts its Special Attack. This is by far one of the best abilities for this team! His held item is a Sitrus Berry which can restore a small number of its hit points. The strongest as a tank in the team. His primary stats focused on Health and Defense with the third-best as Special Attack.
Gastrodon's moves include Scald, Yawn, Recover, and Protect. Yawn and Protect. We all know that Yawn puts opposing Pokémon to sleep. While, again, Protect makes the user immune for a turn. The only attacking move this Pokémon has is Scald which is a Water attack that can leave the target with a Burn Status. Then, we have Recover which does what you think it does restores Hit Points by half of its max HP. This is the Pokémon I try to work the most strategies out with because he is that good.
Indeedee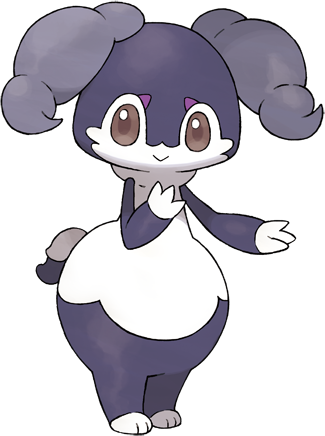 Now, one of the most useful support team members is the Psychic/Normal-type Indeedee. When it comes to Double Battles you gotta use the female Indeedee. This is because she is best in double teams, while the male is better in singles. She has the Psychic Surge ability. This ability triggers when she enters the battlefield and turns the ground into Psychic Terrain which has some benefits. It's best to equip her with a Psychic Seed which boosts her Special Defense by one stage on Psychic Terrain. It can only be used once though. Her primary stats should focus on Hit Points, Special Defense, and Speed.
The moves this Pokemon has are Psychic, Heal Pulse, Follow Me, and Protect. We know that Follow me causes aggro on a target. She also has Heal Pulse which restores the target's Hit Points by up to half of its max HP. Then the one attacking move she has is Psychic which may also lower the target's Special Defense stat. This move is even powered up if Psychic Terrain is still active.
Rotom
The last and final Pokemon on our team is the versatile Electric/Fire-type Rotom. He has always been popular Pokémon. So we went with the Microwave Rotom which makes its type Electric/Fire. Rotom has the ability to Levitate which makes it immune to most Ground-type moves. Rotom is also holding the Life Orb which boosts our power when attacking. But has the drawback of us taking damage to our Hit Points. The stats focused on for this Pokémon were Special Attack and Hit Points, but its Defense and Special Defense are tied as well for the third-highest stat.
The moves our Rotom knows are Overheat, Discharge, Nast Plot, and Protect. Overheat is a really powerful Fire move with a power of 130. But the recoil of the move harshly lowers our Special Attack. When using the Discharge ability, it damages all Pokémon except the user and may cause the Paralysis Status. The last move on the list is Nast Plot. This move raises Rotom's Special Attack stat by two stages, allowing him to put out more damage. Rotom has proven very useful in many situations.
Wrap-Up
I might not be the most competitive when it comes to battling online, but I have thoroughly enjoyed using this team. You get the ability to stall for time while boosting stats, which can allow you to deal lethal blows. I have played with quite a few different teams since the release of Pokemon Sword and Shield, this being one of the most interesting. There are a plethora of strategies and teams you can go for and I will be introducing more of those in the future. Thanks to the rental system for Pokémon, anyone can easily find a suitable Battle Team to enjoy.