When it comes to Virtual Reality (VR), there are many things you can do besides gaming. Everyone assumes you just dive into a zombie apocalypse shooter like Resident Evil or jump into an MMO-style game like Zenith with your friends. If you are a Star Wars fan, you can get your adventure on in Vader Immortal. If none of those are to your liking there is always the chance you are me and trying to play the best VR game ever Demeo with your friend Lord Cognito. With all that said let's talk about what else VR has to offer.
Go To A Concert Or Event
I did not expect when I purchased my Quest 2 earlier this year, but you can actually attend a concert or an event. This is a very useful avenue for some people that are wary of actually attending an in-person event. If you have a Quest 2, back in July Post Malone had a concert that was viewable in VR and can be seen until the end of September. This concert is actually available via Occulus TV. Unlike concerts in the past, this one had a mix of practical effects and camera framing tailored for 180 degree display. Meta even said the performance was:
The highest resolution and fidelity for a musical performance on the platform to date and the first major tentpole event in Horizon Worlds.
Post Malone isn't the only event people have had the chance to attend in the VR world. There have been many things people could check out like WNBA games, racing events, visiting the aquarium, and check out other musicians and DJs like David Guetta. There is a plethora of other people and events you can check out thanks to the technology of VR and the Quest 2.
Time To Exercise
Some people might  find this crazy, but VR can actually be good for exercise. I have an app called Occulus or Meta Quest Move and it is a great tool. For me, it appears at the top of the screen so it does not obstruct my gameplay. You can set goals you want to reach like the number of calories burnt and look at top of the screen to see the progress while you play games. You can turn that part off if you feel it hinders your immersion. By playing Blade & Sorcery for about 30 minutes with all the sword swinging and spell casting, I reached my calorie goal for a couple of weeks!
There are also many other great ways to exercise in VR and one of the most popular is playing Beat Saber. No need for details on that because if you are interested at all in VR you have probably heard of Beat Saber. You could also try out the app-rated most intense workout which is FitXR. The app that is rated number 1 for the best workout app though is Supernatural. Supernatural allows you to work up a sweat while having fun. Of course, there are plenty of other apps to work out with and distract yourself while working out in VR.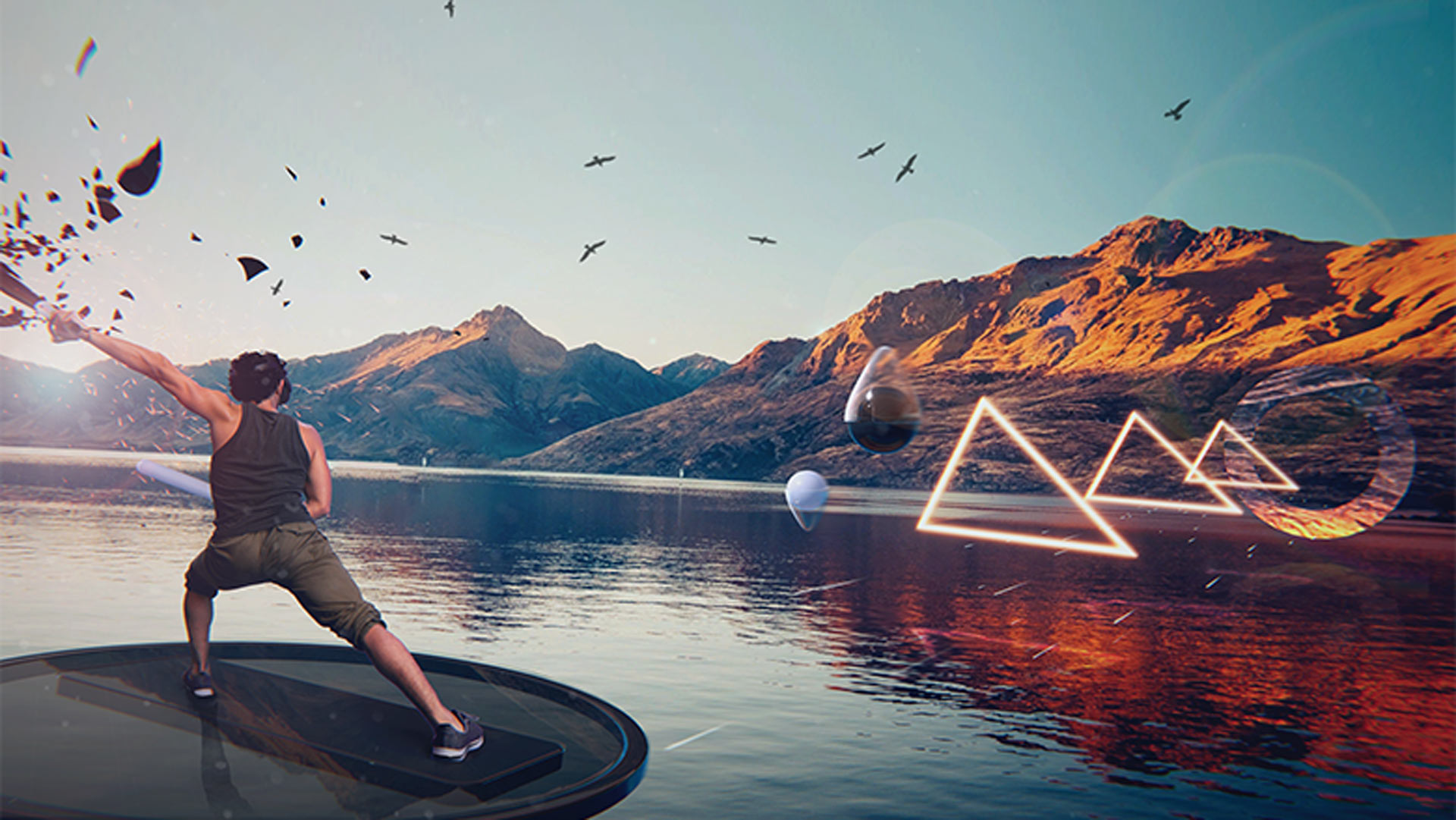 Watch TV
Here is where we get the people out there that say why would you want to put on a headset and watch TV? The answer to that is an obvious one, it is because of the VR aspect. Sure you can just pop up Netflix, YouTube, or whatever streaming app you want on your consoles or tv. As someone who has watched YouTube and other streaming apps in VR, it is not the same at all. Being able to watch a movie in VR and feel immersed in that world gives you a whole new feeling you would not normally get to experience. The same goes when watching YouTube on Quest 2 as well.
One of the things I have enjoyed most is the documentaries. Surviving 9/11: 27 Hours Under the Rubble follows Genelle Guzman-McMillan and her experience on 9/11 as she was the last survivor saved and was stuck under all the rubble for 27 hours. It does a very good job at immersing you in the tragic occurrence of what happened that fateful day and explaining her overall experience throughout that time
The other documentary I enjoyed was about Normandy and D-Day, D-Day at Omaha Beach. It did a great job of showing you what was going on at the time and immersing you in it. From the beaches to the bunkers it was a thorough explanation with some accounts from people that experienced life in that time. There are also plenty of other shows, documentaries, or short videos which you can enjoy in VR.
Wrap-Up
These are only some of the amazing things you can do in VR and with the Quest 2. Everyone always just thinks about playing games in VR. I can't tell you how many podcasts I have watched or listened to where they just gloss over VR news or completely ignore it. VR has many great aspects about it and allows you to enjoy many different things as I have mentioned. One thing I didn't mention that I should have is that video games and VR technology especially are used in some hospitals. They get used in helping people with recuperation from injuries among many other things. VR is worth a shot and it is not only for gaming!