During Playstation's State of Play event today, Capcom lifted the veil on the already leaked remake of Resident Evil 3. Next year is the 20th anniversary of the original release, and in celebration they have rolled out the red carpet. The game looks to have received the complete remaster treatment like 2019's exceptional Resident Evil 2 remake. Players will be able to relive Jill Valentine's escape from Racoon City will be pursued by the deadly Nemesis. Chronologically, the game takes place both before and after the events of RE2, but don't let the timeline confuse you.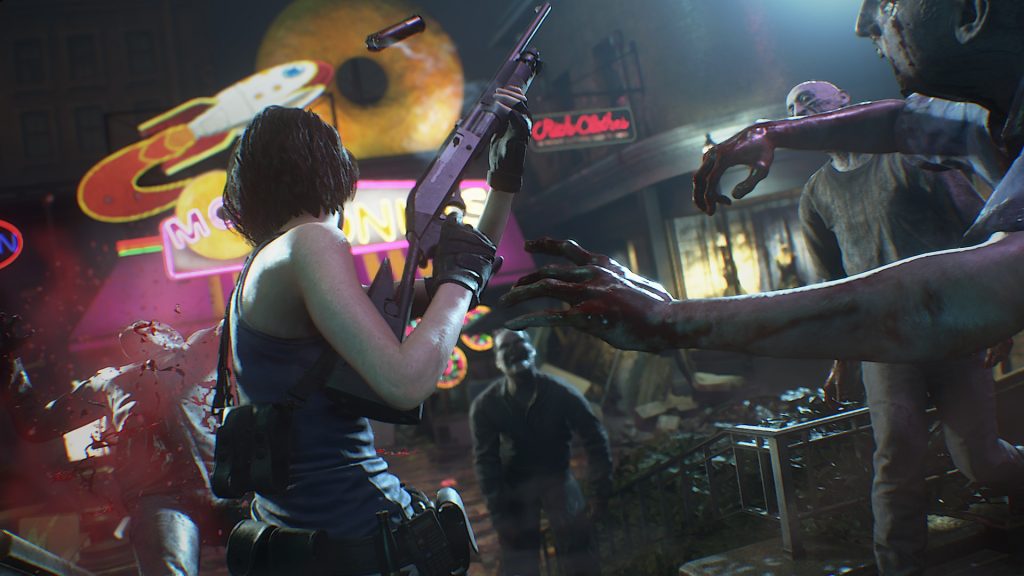 This isn't all though as the game will come packed in with Resident Evil: Resistance. Resistance is a 1v4 matchup that was unveiled at the Tokyo Game Show earlier this year. Unlike more traditional 1 v 4 games like Evolve, the solo player instead takes on a role not dissimilar to the AI director from Left 4 Dead. They set traps, alter the environment and operate bioweapons like the Tyrant. This is all in an attempt to prevent the team of survivors from escaping this horrific experiment.
Resident Evil 3 launches with a North American collector's edition. This edition includes a physical copy of the game, a high quality Jill Valentine figure, printed artbook, a Raccoon City map wall poster and a digital soundtrack. Those who pre-order will also receive the exclusive Classic Costume Pack that features the original design for Jill Valentine and hairstyle for Carlos Oliveira. Resident Evil 3 will be available in stores on April 3rd, 2020.