When it comes to the Virtual Reality experience, I have always been a doubter. I am on the record saying I don't think the technology is ready yet, and I would wait. So when I began to hear Lord Cognito of the Iron Lords Podcast LLC talk about Demeo and VR, I trusted his opinions enough to ultimately decide to get the Quest 2 and Demeo. Once I played and finished the tutorial I knew one thing for sure. Demeo was the truth!
General Info
Demeo was released last year on May 6th, 2021, and received plenty of praise. It received a few awards, with one being VR Game of the Year and even got a Metacritic score of 83. Demeo is developed by the highly acclaimed Resolution Games which have already made a name for themselves in VR.
Demeo is a turn-based multiplayer dungeon crawler that has you battling endless waves of horrific monstrosities. You and your friends will traverse through a series of labyrinth-like dungeons in search of powerful loot, valuable treasures, and other hidden secrets. This grind is helped through a continual flow of post-release content. Resolution Games has also provided a great roadmap for the rabid fans, which highlights months worth of future updates.
Gameplay
Demeo is inspired by classic fantasy role-playing games and harkens back to the great games of old. It provides stunning visuals, special effects, and character animations that will leave you in awe. As you head into the VR basement where your game will take place, you will choose between five characters to take on an adventure. Your choices are the Guardian, Assassin, Ranger, Sorcerer, and the recently added Bard. Each class has some unique abilities they can use through a card system, but the game does a good job keeping each class balanced.
In Demeo, you have some unique abilities like being able to repair your armor as the Guardian or buffing allies with Bard's Courage Shanty. There are plenty of other abilities everyone has access to as well that are not class unique. As you traverse through the adventures you get two actions each turn. This allows you to move or use abilities that indicate how many actions they cost on top of the card. You must roll the dice to determine success because you can hit an enemy, critical hit, or miss. Cross your fingers if you miss on the die roll and pray you don't hit an ally as you attack randomly while trying to complete the adventure.
Card-Ability System
In Demeo, most actions, besides moving and basic attacks, require you to use a card. The cards can vary from health potions, poison gas, summon elementals, or, my personal favorite, summon hurricane. As you attack and see these special effects happen right in front of you, it is jaw-dropping. The first time I summoned a hurricane and saw the tornado spinning right in front of me I was speechless. With all the different cards at your disposal, it really helps in the planning of the optimal strategy. If you don't like a card you have, you can toss it in the shared mana pool to help fill it up.
Once the mana pool reaches one hundred, either through getting rid of cards or doing things like killing monsters, everyone gets a new card. Cards can also be obtained from treasure chests. Once you complete a floor on one of the adventures, you get a chance to buy or sell cards in the shop. So make sure to think strategically and get what you will need. You also can use these cards on allies in the party as well, so be careful not to hit allies with abilities meant for the enemies.  Friendly fire does become an issue though since it applies to both positive effects like buffs, but also to all of your attack spells if your friends find themselves in your line of fire.  Resolution Games have provided new cards with the adventures so we can also expect more diversity in the future.
Content
When you dive into Demeo and finish the tutorial, the first adventure on the list is The Black Sarcophagus. In this adventure, you and your allies traverse through the Elven Necropolis. Your goal is to defeat the legendary Elven Queen and free Elven spirits trapped by a horrific curse. The adventure is broken up into three levels and in order to get to the third level, you have to find the keys you need to reach your goal. Each playthrough is randomly generated so each experience is unique.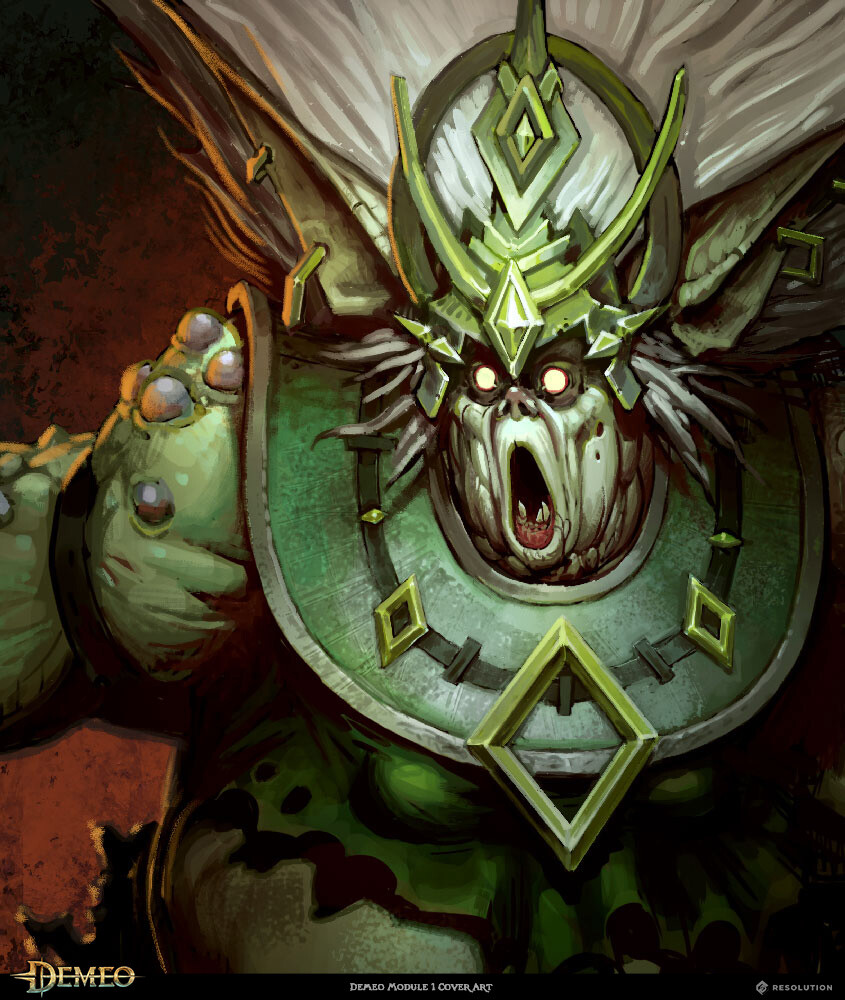 The second adventure, Realm of the Rat King, so far is the most difficult I have experienced. So, like the other adventures make sure to really work with your allies to come up with the best strategy for this adventure. As you traverse the sewers of Sunderhaven you will face a big infestation of feral rats as well as other enemies. You fight your way through these monsters to get to and defeat the legendary Rat King. This can be difficult due to the fact when rats die, the Rat King is healed each time.
The third adventure is The Roots of Evil. This time you leave the dark cramped dungeons and sewers and venture into the wilderness. Your group is led by the elven spirits to Drych Forest where you must destroy the evil that hides in its shadows. Along the way, the Druids of Drych will do everything in their power to stop you. This is where we got the new playable character Molthas the Bard. Molthas is an interesting support character with great spells and the Courage Shanty to buff your allies is an easy way to success.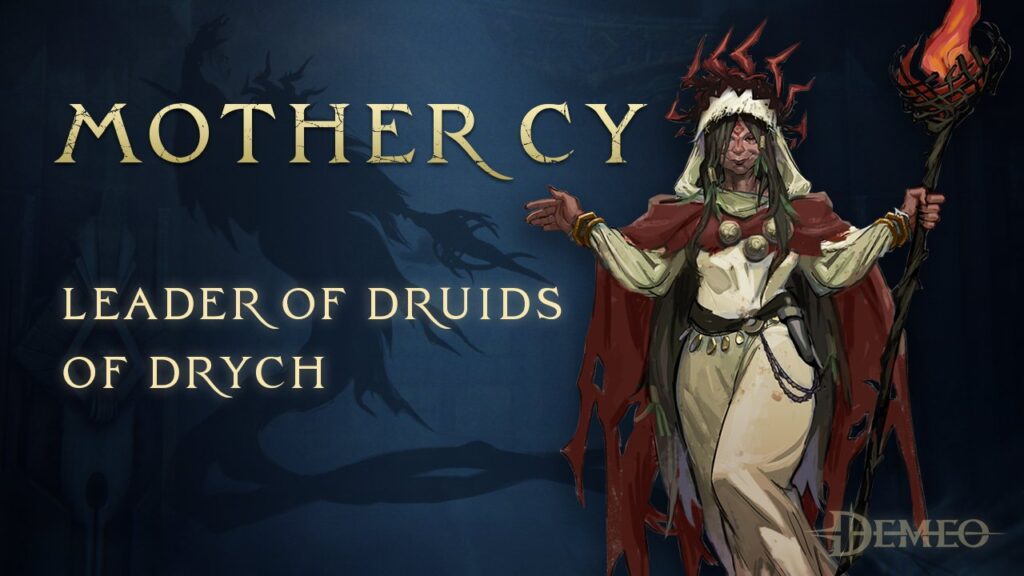 Demeo Wrap-Up
From the jaw-dropping visual effect to just hours of fun with friends, I could talk about Demeo for hours. I can honestly say this is one of the best VR games I have ever seen or played. The Demeo community all seem very helpful and welcoming. You can even play while sitting as the game is very friendly in the aspect of providing options. You could also do what I did and stand for four and a half hours as well.
I will put many hours in with friends as I continue to be in awe of this game. Demeo resembles the great games of the past providing a very nostalgic feel. If you haven't played Demeo yet, make sure to go check it out at the price of $29.99. If you don't want to buy a Quest 2 you can get it soon on Steam. It is well worth it and potentially the best VR game ever made!