It looks like 2023 is going to be a great year for gaming. We're already in the second month of the year and games in February are already looking stacked. Here are LOGNET's most anticipated games hitting the month of February.
Blood Bowl 3 (Feb. 23) – Chris Jones, Senior Writer
I'm looking forward to jumping into the Blood Bowl series for the first time. I love turn-based games that bring about a unique aspect. This is a turn-based strategy game that has a sort of simulation theme as well with Goblins, Dwarven, etc. Also, the game provides just the right amount of violence! Super excited to jump in for the first time!
Kerbal Space Program 2 (Feb. 24) – David Schallert, Writer
The game I'm looking forward to most in February is Kerbal Space Program 2. I played the original when my son was a toddler and he loved watching the rockets "splode". I'm really excited that they are adding building colonies on other worlds and even traveling to the stars.
Wanted: Dead (Feb. 14) – Daniel Amoroso, Assistant Editor & GAMERANT
February game I'm looking forward to is Wanted: Dead. From some of the team behind the Ninja Gaiden series, this exciting 3rd person action hack-and-slash game is looking to hearken back to the glory days of the genre. Offering a range of offensive attacks from melee through to gunplay, and a large amount of visceral finishing moves. Wanted: Dead will hopefully manage to recapture some of what made this genre so exciting.
Like A Dragon: Ishin (Feb. 21) & Horizon Call of the Mountain (Feb. 22) – Gene Schaffmeir, Senior Writer
A few years ago, I was deep into a Yakuza obsession. On my way down that rabbit hole, I imported Yakuza Ishin for the PS4. I couldn't believe how good it looked. Plus after playing countless hours of the mainline game, the change in time period was welcomed. I just knew that Ryu Ga Gotoku Studio would localize it eventually. February is so packed with great games but the new content and upgraded visuals make Like A Dragon: Ishin a must-play for me.
Sony was so impressed with developer Firesprite they acquired them in 2021. Paired with the launch of PS VR2, Horizon Call of the Mountain makes for one of the most intriguing games of 2023. Not only will we get an all-new story in the Horizon universe, but in just a few short weeks, we will have a brand new way to play games on the PS5. Horizon Call of the Mountain is going to be a blend of Sony's best foot forward and new technology like haptics on your head, foveated rendering, eye tracking, and physical hand movement.
Destiny 2: Lightfall (Feb. 28) – Ty Swinson, Senior Writer
I'm looking forward to Destiny 2: Lightfall for the month of February. This expansion promises to be as climactic as cult classics like The Empire Strikes Back. Strand as a new subclass will help usher in a major refresh for the Destiny Sandbox along with proving a great Spider-Man simulator. Lastly, the greatest mystery of Destiny will finally be answered, "What is the Pouka fish?"
Octopath Traveler 2 (Feb. 24) – Joseph Repko, Assistant Editor
Destiny 2: Lightfall (Feb. 28) – Lord Cognito, Iron Lords Podcast & LOGNET CEO and Creative Director
As a passionate Destiny fan since its inception, nothing gets my blood flowing more than the marketing for a new expansion from Bungie. Generally, expansions are where the most substantial changes take place in the Destiny sandbox. I'm very excited about the brand new subclass Strand, and the many quality-of-life changes to help onboard new players to Destiny.
Destiny 2: Lightfall's cyberpunk aesthetic on the planet Neptune will be the latest location in the great pantheons of Destiny expansions. Despite the narrative bar being set extremely high with the amazing Witch Queen campaign last year, the stakes for humanity's survival appear to be higher than ever. This has culminated with the reveal of The Witness (think Thanos who has loomed in the background as the mastermind of the Darkness since Destiny 1), and now his latest disciple Calus.
I can't wait to dive back into the tight FPS gunplay I love, prepare for my favorite cooperative activity in gaming (Destiny Raid Day 1 raid March 10th) and stop the Darkness over some beautiful vistas. February 28th, can't come soon enough!
Atomic Heart (Feb. 21) – Mahmood Ghaffar, Editor-in-Chief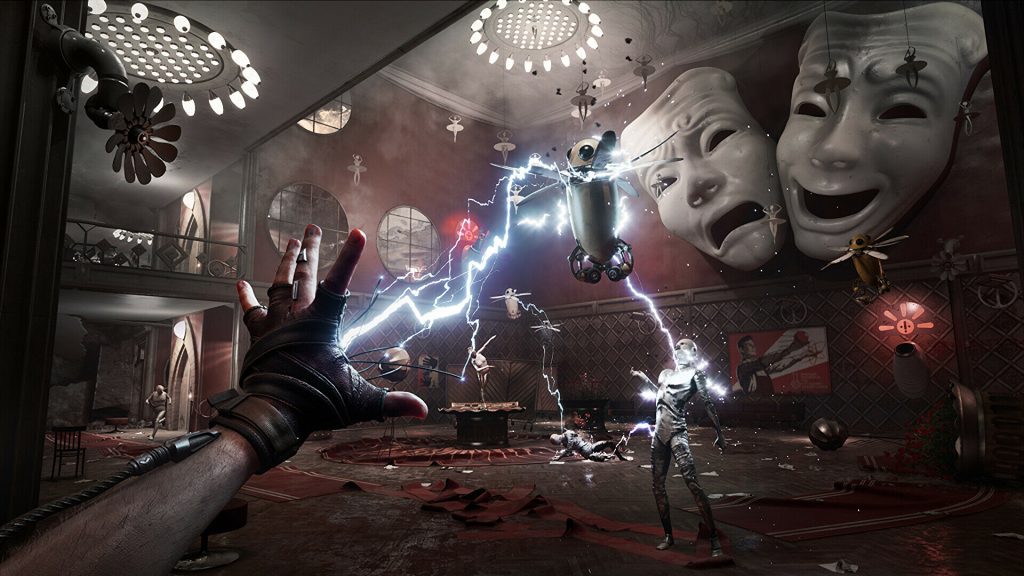 Atomic Heart is giving off major Bioshock vibes. The mixture of FPS along with magic/powers is a great combination when done right. I love the fact that the developers confirmed the game will support 60FPS. Eastern European storytelling can be grim at times, but it oozes with wonderful cultural references that add depth and authenticity. It was unfortunate that the game was delayed, but since it's right around the corner now, it's got me pumped. Best of all it's available day one on Xbox Game Pass.
What's your most anticipated game or games in February? Sound off in the comment section below