It has been a rough couple of weeks for Xbox in terms of PR. While the acquisition of Activision Blizzard continues to look like it will pass in 2023, the negative news continues to pour out about the culture in the publisher. This is on the back of reports of challenging development cycles at both the Initiative and Undead Labs. It is safe to say Xbox fans were hoping for some good news. The announcement of the June showcase certainly drove a lot of excitement online. However, it feels like the delay of Redfall and Starfield has taken the wind out of the sails of Xbox's 2022.
2022 Was Already Off To Rough Start Before The Delay Of Starfield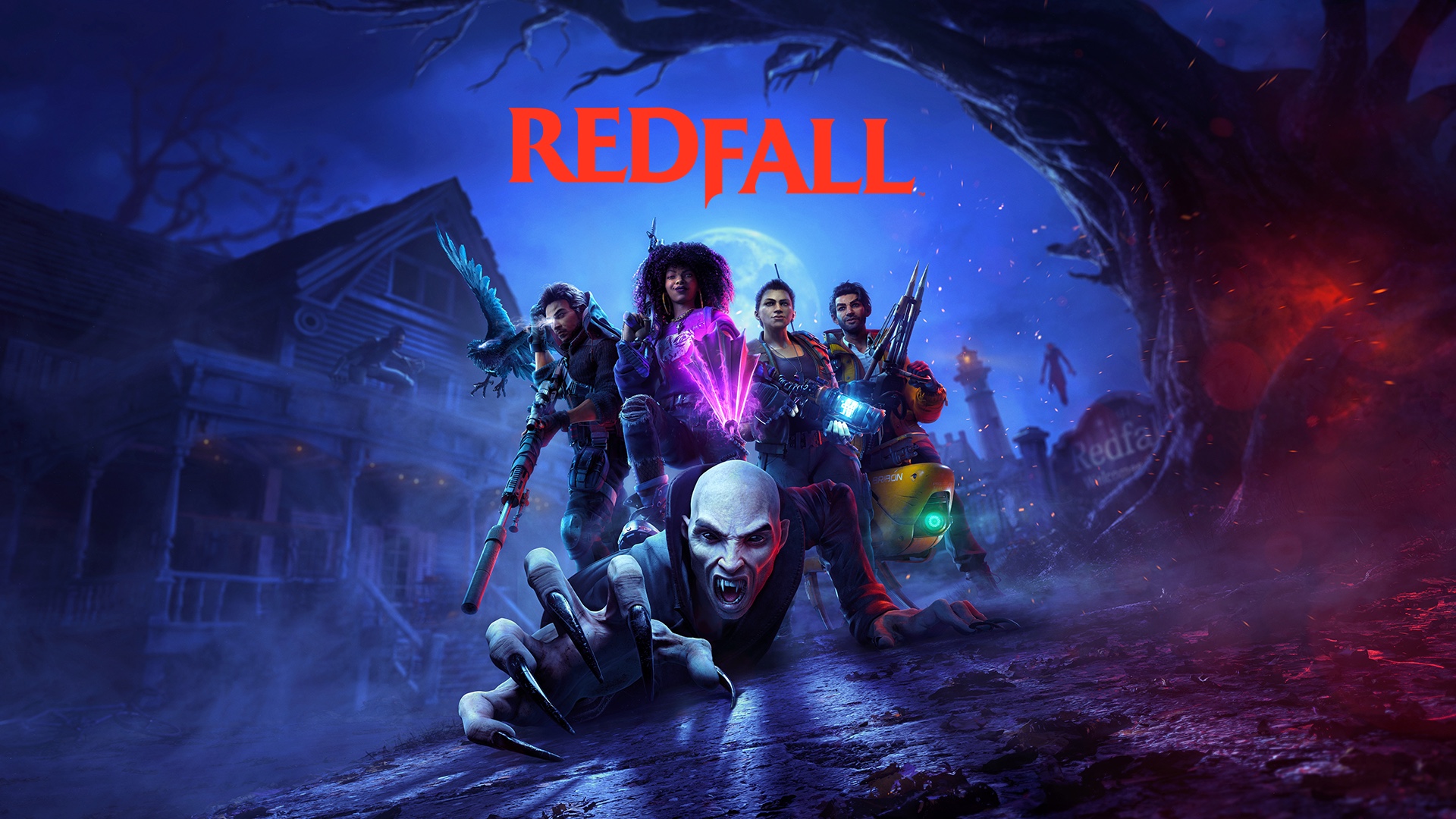 Xbox has the unfortunate reputation of only focusing on the back half of the year. The holiday season has long been Xbox's main focus with their biggest releases, even if you look back to last year. Forza Horizon 5, and Halo Infinite launched within a month of each other. This was further exasperated when Halo Infinite's multiplayer launched early, and it felt like it cut into the hype surrounding Forza Horizon 5. Spacing out releases has long been a valid criticism against Xbox. As the first 5 months of 2022 have felt like a ghost town in terms of first-party releases. While Crossfire X was released earlier this year in partnership with Xbox Game Studios. The title fell short massively, and will likely be on many people's worst games of 2022 lists. But there was still hope on the horizon with games like Starfield, Redfall, and Stalker 2, which were supposed to be Xbox's big 2022 releases.
After having to delay away from its original Spring 2022 release date, Stalker 2 was pushed back to December of 2022. As the team wanted to spend more time delivering a polished product that fans would love. Unfortunately, due to the current situation in Ukraine, developers of the game GSC Game World had to put the game on indefinite hold. This is due to the studio being based in Kyiv and being uprooted due to the war. This is something that Xbox could never have prepared for. Many fans and critics were understanding and sympathetic to this delay. Plus as it stood with games like Starfield and Redfall on the horizon, it simply wasn't the end of the world at the time.
Now that Redfall and Starfield have been delayed into 2023, there is a massive gap in Xbox's 2022 lineup. With currently no big first-party games officially announced to release this year. It has left some fans feeling lost in the mix. 2022 is slowly starting to feel like what 2017 was for the Xbox One. It is easy to fall into a gloom and doom state with Xbox. The failures of the Xbox One are still very much fresh in many people's heads. This panic is purely driven by Xbox's failure to deliver on its promises over the past decade. Undoubtedly, Xbox Game Pass and acquisitions have done wonders in boosting people's confidence in Xbox. However, there is a lack of consistency that Xbox still appears to not be able to address.
Xbox's Consistency To Deliver Is Under Question
When you are on fire and releasing game after game, people will love you. But if you slip up slightly, those same fans will put your feet to the fire. Xbox had a phenomenal Fall 2021 lineup. This included games such as Psychonauts 2, Age Of Empires IV, Halo Infinite, and Forza Horizon 5 all in a few month periods. But during the entire Spring of 2022, they have essentially released nothing in terms of first-party software. Now for the back half of 2022, the amount of content that will be delivered is under question. This isn't unique to Xbox however as PlayStation, outside of Forspoken, does not have any AAA games with official launch dates for the rest of 2022. For the most part, no one is panicking about that. Both companies are in very similar situations in terms of delivering content. However, there is a major difference.
The first is that Sony delivered a very front-loaded release schedule in 2022 with first-party games. Titles such as Gran Turismo 7, and Horizon Forbidden West, as well as a good third-party partnership with Sloclap, making Sifu a PlayStation console exclusive. With a constant stream of releases early on in 2022, PlayStation feels like it's in a much stronger position. Especially with the fact God Of War Ragnarok is still supposedly set to release this year. As well as Square Enix has been hinting that Final Fantasy XVI is in its polishing stage of development. However, there is a possibility that these games don't release on PlayStation 5 until 2023. Yet, most fans won't worry about it for one simple reason, consistency.
PlayStation built a reputation for not only delivering a wide variety of titles per year but also delivering high-quality games. While there is a nice lineup of Indie titles set to come to PlayStation as well as Xbox this year, the AAA release schedule is certainly lighter than its been in previous years.
While Xbox has seen an upswing in its quality and the potential for its first-party studios is massive. There are still lingering doubts about the ability of Xbox to not only deliver consistently in terms of games throughout the year. But also in the company's ability to deliver consistent quality across all of their titles.
Focus Shifts To Xbox's June Showcase
Undoubtedly, the delay has put Xbox into a challenging position, all hope for the company's 2022 lineup is not lost yet. While the loss of a massive RPG like Starfield is a heavy hit, with their June showcase just around the corner, if the company has any surprises up its sleeve now would be the time to use them. I don't mean for them to release another CGI tease for a game that might be a couple of years out, I mean delivering on something substantial. Rumors have been circulating that Forza Motorsport could be making a return this holiday season. Although nothing official has been announced, it is a major first-party game, that could seriously show off Xbox's hardware.
There is plenty of fan and social media hyperbole to go around right now. The amount of pressure riding on Xbox's June showcase is in the air. While Xbox's June showcases have delivered some incredible moments over the past few years, it feels like 2022 has to knock it clean out of the park. It has become clear from Xbox fans that they want to see more gameplay and start seeing realistic dates for some of these games. With stories revealing that Perfect Dark and State of Decay 3 are all much further off than expected. It feels like a handful of games with somewhat close release dates, or showcasing some in-depth gameplay of upcoming 2023 titles might put some people's worries to rest. No more CGI trailers, no more title card announcements, fans want to see something tangible that they will be playing on their Xbox Series consoles in the future.
Even though E3 is not happening this year, the same amount of pressure to deliver jaw-dropping moments, and reveals still remains. Xbox is in desperate need of providing a roadmap of upcoming content, which they did last year in June fantastically. Here is hoping that some of the hyperbole surrounding the delay of Starfield and Redfall will be driven down by some great game showcases and surprise announcements.
The Challenges Extend Past Starfield
While delays have become a normal occurrence in recent years, it is also important to have a proper amount of spacing between your massive titles. Everyone remembers how hectic this past February was with massive open-world titles like Dying Light 2, Horizon Forbidden West, and Elden Ring all releasing within weeks of each other. As well as smaller highly anticipated indie titles like Sifu, who had to try to stand out among some heavy AAA titles. This is something that Xbox in particular is going to have to be very careful with. Especially when it comes to its massive RPG releases such as Starfield which could quickly overshadow some of Xbox's smaller titles.
With a wealth of RPG studios within its first-party stable, Xbox will have to be clever with shifting its releases around. In order to ensure that these massive RPGs have the room to breathe and gain an audience. There is immense talent that is housed within Xbox Game Studios. Coupled with the full expansion of this team when Activision Blizzard joins the Xbox family in 2023, managing all these teams, figuring out release schedules and hitting deadlines will be a challenge. But it will be a challenge that Xbox will have to face as the company continues to try to shed the "Xbox has no games" narrative that has dominated forum discussions for years.
Truth be told, as a massive fan of Bethesda RPGs, I am glad that Xbox has given Bethesda more time to work on Starfield. Because ultimately as a fan the last thing I want Bethesda to do is to find themselves in a Cyberpunk 2077 situation. The release of Fallout 76 already created doubt in me as a fan of Bethesda. There is nothing I want more than for Starfield to be a massive success. While some people may struggle with it, I believe that you can accept that game delays are important to improve the quality of games. Fans feeling upset that their most anticipated game is getting delayed is also ok. I just hope that Xbox finds a way to better spread out its content throughout the entire year instead of loading all of its biggest titles in the last four months of the year. This would offer them more flexibility and make delays hurt a little less for fans.